Umrah Packages from Pakistan 2023
Umrah packages from Pakistan are trending now!!
After the end of the month of Zul-Hijjah 2023, Umrah trip is the top priority for the Muslims of all over the World! So what is the deal?
Pick up the Best Umrah package Today!!
Discover the Spiritual Essence of Umrah. Experience a pilgrimage of deep devotion and spiritual rejuvenation. Umrah holds immense significance for Muslims, offering an opportunity to draw closer to Allah and seek His blessings. 
Step into the footsteps of prophets, reconnect with your faith, and immerse yourself in the transformative rituals of Umrah. Join us on this sacred odyssey, where prayers are answered, hearts are purified, and souls find solace.
Do not let any second thinking let you miss out on this trending opportunity to fulfill your religious obligations, and a great chance to gain blessings of Allah!!
Plan your Umrah package 2023 With us!!
You can easily book your Umrah packages 2023 and start your spiritual journey of a lifetime experience . 
Review our top packages, and book your Umrah Package now! before it's too late!
Private Umrah Packages from Pakistan 2023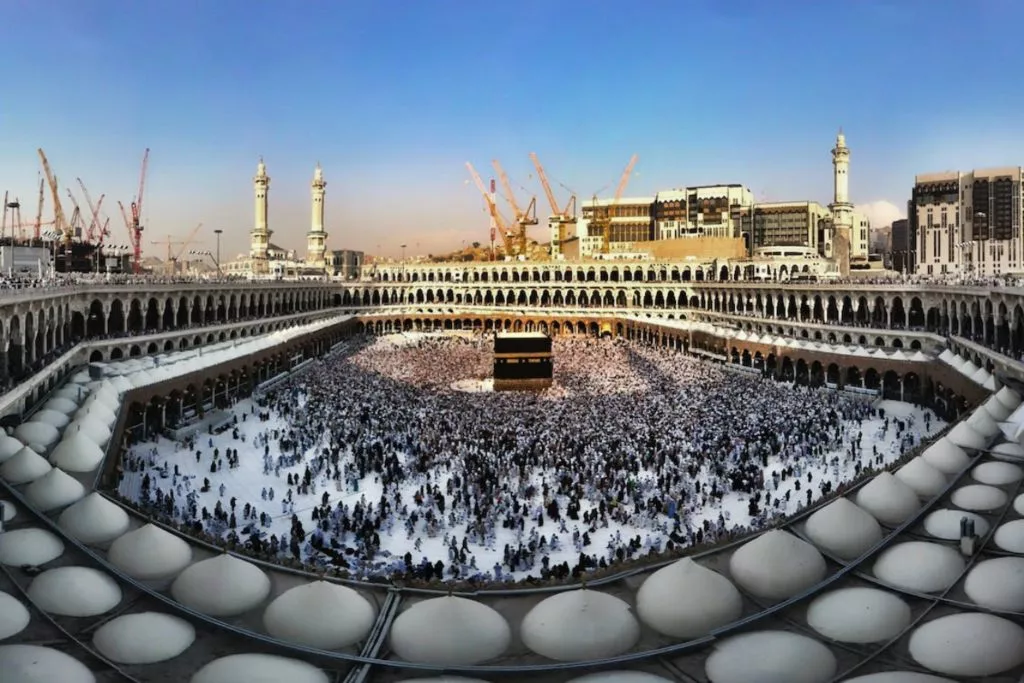 Includes Flights, Umrah Visa, Accommodation & Airport transfers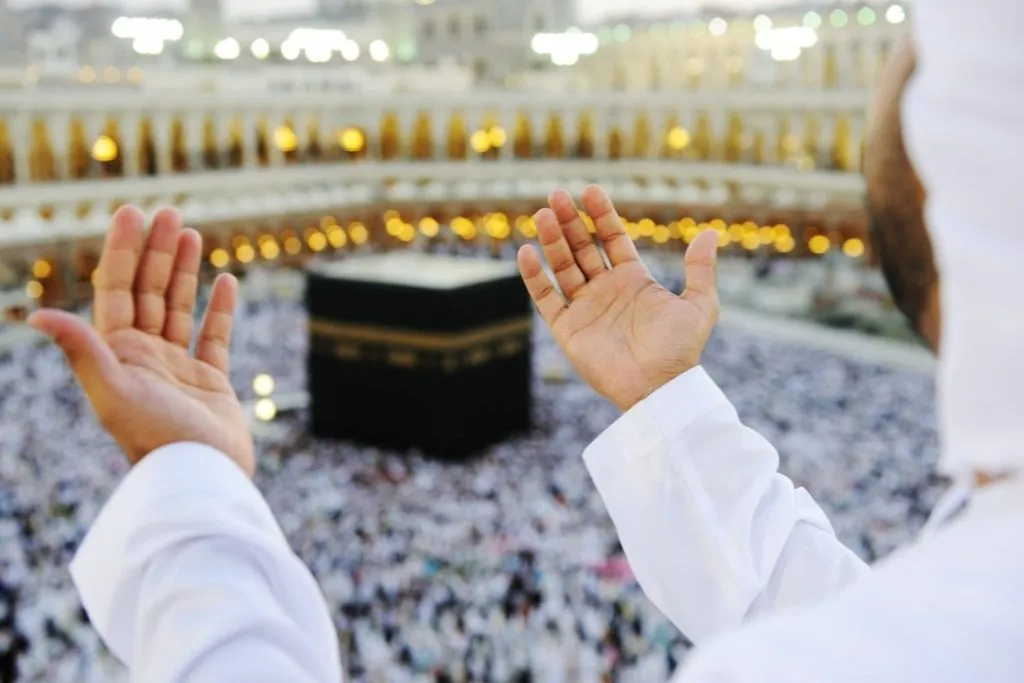 Includes Flights, Umrah Visa, Accommodation & Airport transfers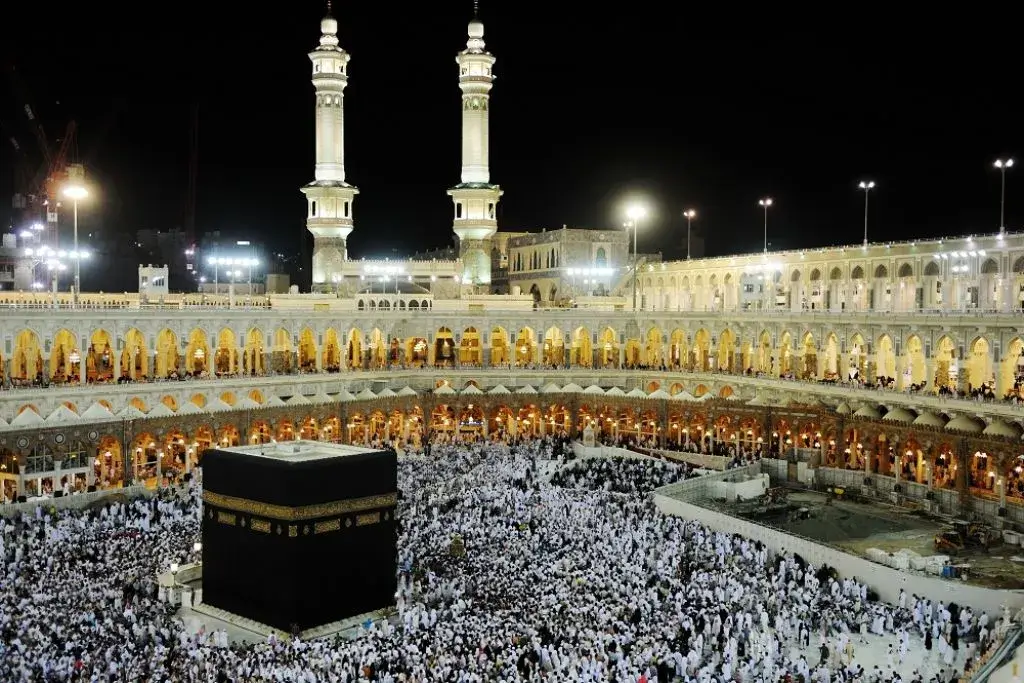 Includes Flights, Umrah Visa, Accommodation & Airport transfers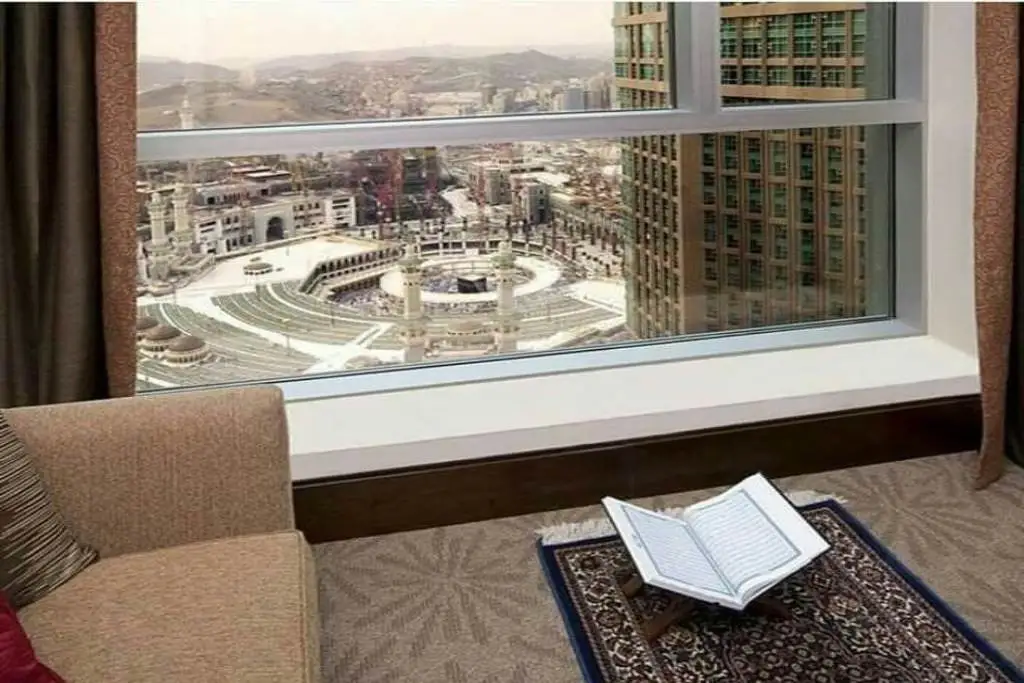 Includes Flights, Umrah Visa, Accommodation & Airport transfers
Exclusive Group Promotional Travel Packages 2023
This trip to Turkey+Umrah from Pakistan Includes Airport transfers, accommodation, tours & International Flight Tickets
Best Accommodations for Umrah Packages 2023
Discover unparalleled luxury at Makkah Royal Tower Fairmont. Located just 100 meters from Masjid al-Haram, our 76-storey hotel is housed within the iconic Makkah Clock Tower. Indulge in a range of amenities, from a fully equipped fitness center to a hot tub, sauna, steam room and 9 world-class restaurants.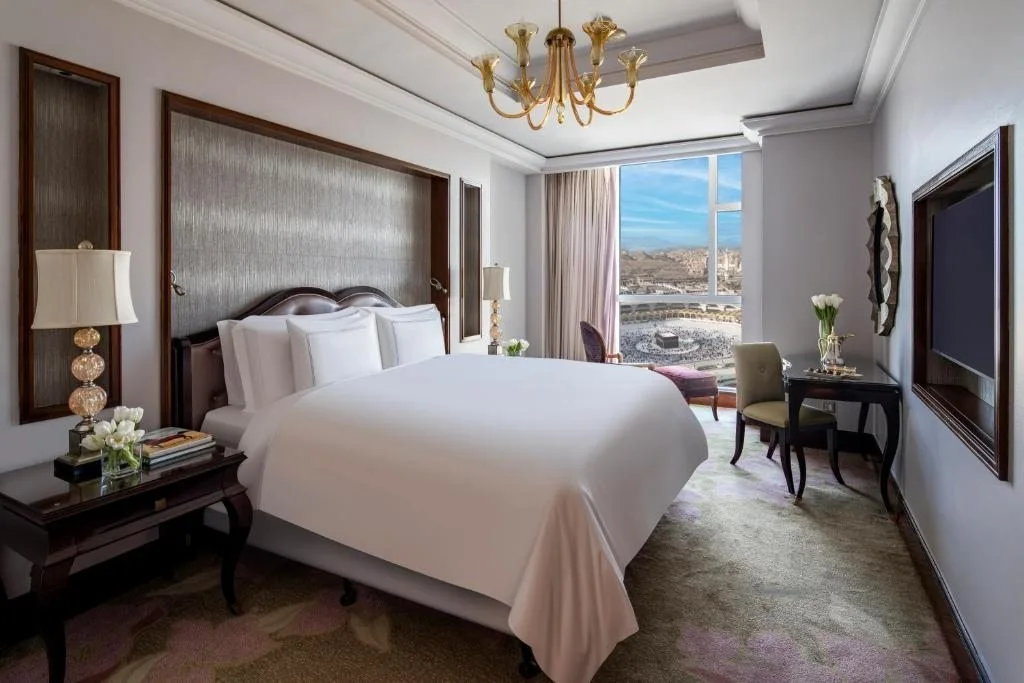 Experience unrivaled luxury at Raffles Makkah Palace. With panoramic views of the Grand Mosque and Kaaba shrine, our prestigious hotel offers spacious suites, 24-hour personal butler service, and complimentary WiFi. Enjoy the ultimate stay just steps away from the iconic Makkah Clock Tower.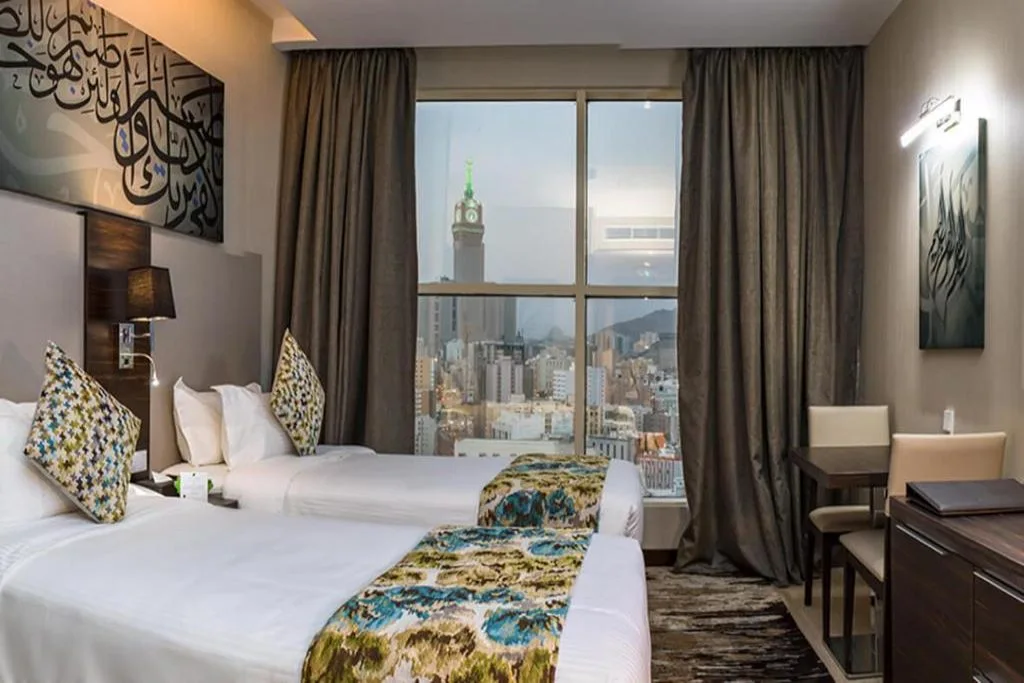 Experience luxury at The M Hotel Makkah by Millennium. Located in the holy city of Makkah Al Mukarramah, our five-star hotel offers unmatched proximity to the holy mosque. Enjoy impeccable service, world-class amenities, and complimentary WiFi. Discover a remarkable stay where spirituality meets luxury.
Pullman Zamzam Madina, located in Madinah Al Munawara, is just 150 meters from Bab Al Salam of Al Masjid Al Nabawi. Enjoy free WiFi throughout the hotel and savor delicious meals at our four unique restaurants, including Acacia for all-day international cuisine and Al Mandara for oriental specialties.
All you need to know about Umrah
Umrah is an experience that no one wants to miss, whether its scorching heat in July or a cool breeze of December, the pilgrims get whatever slot they get for their spiritual journey. But if you plan in advance and book your Umrah packages from Pakistan timely, the perfect time for Umrah is considered the cooler season that  is from mid-october to mid-February. This is the time when the weather is mild and cosy and the temperature remains average and bearable. However people who travel in Summer must keep themselves well hydrated and carry an umbrella with them to avoid the scorching heat from the sun.
Social loyalty has great importance in Arab culture. Family and religion are the most important and praised pillars of the society of Arabs. Arabic parents teach their children about responsibility and individuality. Culture of Saudi Arabia is rich and it has been rewarded by its Islamic history and trade. Saudi people are full of courage, generosity, respect, loyalty, and hospitality, and maintain relationships strongly.
Arabic is the official language of every country in the Arab world, other languages are also spoken and you'll see that the Arabic language itself sounds very different depending on where you are staying.
While being on Umrah, muslims get easy access to the Zam-Zam and Saudi Dates that's readily and easily available within the premises of mosques. Other than that, Saudi Food is famous for its aromatic flavours and spices. In Makkah and Madina, you will find a variety of middle eastern food from Road-site vendors and proper restaurants with an exquisite dining experience. Kabsa is an aromatic rice and roasted chicken dish served on large communal platters to the people. Dishes like hummus, falafel, and kebabs are the most demanded dishes are are readily available in a cheap rate. In their culture, small dishes are served at the beginning of a multi-course meal.
Moreover, the traditional food in Saudi Arabia includes Tharid (Prophet Muhammad's (PBUH) favorite), Harees (Delicious wheat and meat dish), Dajaj mashwi (Saudi Chicken barbeque), Ma'amoul (Dome shaped cookies), Gursan (Thick meat soup), Hanith (Authentic Abha dish), Kozi Samak (Yoghurt Jeddawi fish delicacy).
Makkah and Madina also offer a unique shopping experience for tourists visiting for Umrah. One of the most popular items to shop for is traditional Arabic clothing such as the thobe, a long white garment worn by men, and the abaya, a black cloak worn by women. Visitors can also find beautiful hand-woven carpets and rugs, intricate Arabic calligraphy artwork, and exquisite gold and silver jewellery. For those looking for souvenirs, the local markets or souks are a great place to find handcrafted pottery, colourful scarves, and fragrant spices. Visitors may also want to try the world-famous Arabian dates, which come in a variety of flavors and are a popular gift item. Shopping in Saudi Arabia is a great way to experience the country's rich culture and take home unique and authentic souvenirs.
The Ultimate Travel Guide to Umrah
If you are considering accomplishing Umrah, this is the time to reserve your Umrah package 2023. Best Umrah packages are still available till the end of Shawwal, and many people have already reserved their packages. Don't skip up this opportunity for fulfilling your religious requirements and gain Allah's blessings by planning your Umrah package 2023 today!
 You can easily reserve your Umrah package with us and proceed on a spiritual journey of a lifetime!!
Act swiftly to book your Umrah slot and pick up the best Umrah packages before it's too late!
About Umrah Packages in Pakistan:
Umrah package 2023 might be rather costly. Umrah from Pakistan is pricey, especially during the peak season, and a lot of people may be unable to afford it. Budget-friendly options are a must for people who want to do Umrah without going broke. 
Such options may include:
Shared housing

Budget airfares

Transportation services
By selecting a low-cost Umrah package 2023, you may perform your Umrah without paying unnecessary fees. It is necessary to pick an Umrah package that provides a clear price without sacrificing the level of services supplied. Last but not the least, it is to inform you that the Umrah visa is a special visa offered by the Saudi government to Muslims in order for them to make the Umrah pilgrimage.
Umrah is a journey to the holy city of Mecca in Saudi Arabia that Muslims are able to perform at any time of year, as compared to the Hajj, which is performed on specific days in the Islamic calendar. Including:

Wearing the ihram clothes.

 Performing Tawaf around the Kaaba.

Performing Sa'i between the hills of Safa and Marwah.

Shaving or cutting the hair

Umrah is considered as a spiritual journey that heals the soul and draws one closer to Allah.

It is a spontaneous act of worship, and is strongly encouraged in Islam
Performing Umrah offers several spiritual and physical benefits for Muslims.
It is a voyage of self-reflection and a golden chance to seek Allah's pardon and blessings.

Walking and physical effort during the Tawaf and Sa'i are bodily advantages of Umrah that may boost overall health and fitness.
Furthermore,
A trip to Mecca's holy city could induce a sense of peace and tranquility, lowering anxiety and stress.

Umrah emotionally develops one's faith and expands one's connection with Allah.

It is a chance to consider one's life, ask for pardon for previous transgressions, and reaffirm one's commitment to leading a moral life.
 Lastly,
Performing Umrah offers tremendous benefits and rewards from Allah, providing intellectual fulfillment and inner peace.
Typically, booking an Umrah pilgrimage entails the following steps:
Find a reputable

Umrah travel agent

that offers Umrah trips from Pakistan. 

Choose a package that fits your requirements and budget. 

Flights, accommodation, mode of transport, and visa services tend to be included in

umrah packages

. 

Before booking, verify the package's details and ask about any questions you may have.

Provide every required document, including a valid passport, application for a visa, and immunization certificates. 

Your travel company can assist you with the visa application procedure as well as provide guidance.

Complete the package's payment. Ways to pay vary per travel agency, but most take debit or credit cards, transfers from banks, or currencies.

Once your booking is finalized, the travel agency is going to send you an acknowledgment message or letter with all of the details of your Umrah package from Pakistan.

It's essential to keep in mind that, as a result of the COVID-19 epidemic, Umrah pilgrims may face extra standar

d

s and limits, such as needed quarantine periods and evidence of vaccination. 

Check both your travel agent and the Saudi government's official web page for the most current updates and directions.
Private Umrah package Vs Group Umrah Package:
Private Umrah group packages provide customized services, schedule flexibility, and a more compact experience.
However,
Negative aspects may include higher Umrah costs because of smaller group numbers, as well as decreased opportunities to meet and connect with other pilgrims.
Group Umrah packages include decreased Umrah ticket prices, the opportunity to meet and interact with other pilgrims, and access to group discounts. 
However, 
The disadvantages may include less flexibility in schedules and a more homogenized experience.
Tawaf is carried out during Umrah by circling the Kaaba seven times anticlockwise. 

It is one of the most important Umrah rites, requiring pilgrims to begin at the corner of the Kaaba where the Black Stone is situated and make seven full circles, constantly keeping the Kaaba on their left side. 

Pilgrims may offer prayers and offer supplications during the Tawaf while remaining observant of everyone around them as well as following the specified path.
Performing Salah Al Tawaf
Salah Al Tawaf, commonly referred to as the Tawaf prayer, is a two-rak'ah prayer that comes after Tawaf during Umrah.

 It suggests that you pray in the direction of Maqam Ibrahim, a mystical stone said to have the power to fulfill your wishes that has Prophet Ibrahim's (AS) footprint. 

The first rak'ah consists of reciting Surah Al Kafirun, while the second rak'ah consists of reading Surah Al Ikhlas. 

After finishing the prayer, travelers can sip Zamzam water and continue with the Umrah methods.
Zamzam water is a vital component of the Umrah rite. 

Zamzam is a sacred well in Makkah's Masjid Al-Haram that is said to have been miraculously created for the Prophet Ibrahim (AS) and his family. 

Pilgrims are advised to drink the Zamzam water and make supplications to Allah after completing Tawaf and Sa'i during Umrah. 

It is considered a fortunate deed in Islam and is said to have various spiritual and bodily positive aspects.
The ritual of moving back and forth between the hills of Safa and Marwah, which is a vital part of the Umrah pilgrimage, is known as Sa'i.

 This deed is performed to remember Hajar, Prophet Ibrahim's (AS) wife, seeking water after being abandoned in the valley of Makkah with their infant child, Ismail (AS). 

The pilgrims begin at Safa Hill and trek to Marwah, then return to Safa for a total of seven cycles. 

This completes the Sa'i ceremony, which follows with cutting or shaving the head hair.
After completing the

Umrah trip

, Halq is the act of totally shaving or cutting one's hair. 

This is done as a symbol. This is done to display humility and simplicity, as well as to mark the completion of the trip. 

Men frequently shave their heads wholeheartedly, but women cut a little amount of their hair. 

It is advised, but not required, to undergo Halq or Qasr (hair clipping) complying with Umrah.
How to get the Umrah Visa?
Muslims in Dubai who want to perform the Umrah can do so through a variety of authorized transportation providers. Typically, the visa application process includes submitting the necessary papers, such as passport copies, photographs, and proof of residency. Once approved, the visa allows you to stay in Saudi Arabia for up to 30 days. It should be reminded that the Umrah visa is subject to availability and may be restricted during high seasons. To reduce hassles, it is important to plan ahead along with booking your Umrah package and Dubai package well in advance.
Now we are Offering, Umrah from the Turkey
Devout travelers seeking an extraordinary experience can embark on an incredible spiritual journey through the flawless packages of Umrah and Turkey. Discover a harmonious blend of Islamic heritage and Turkish delicacies as you travel from Turkey to the holy cities of Makkah and Madinah. This one-of-a-kind experience offers a spectacular chance to immerse yourself in the enthralling culture of Turkey before starting on the spiritual pilgrimage of Umrah. This divine journey assures a profound encounter, where spirituality and culture inquiry combine smoothly, from the awe-inspiring grandeur of Istanbul's popular buildings to the quiet peace of the Prophet's Mosque. Set off on a spiritual journey from Turkey to the sacred heartland, generating treasured memories that will last a lifetime.
Pakistani Muslims who seek to perform Umrah from their own country can get an Umrah visa from one of several authorized travel firms. Typically, the visa application procedure includes delivering the required papers, such as passport copies, photos, and a vaccination certificate. Once accepted, the visa enables you to stay in Saudi Arabia for up to 30 days. It should be noted that the Umrah visa is subject to availability and may be limited during high seasons. So, in order to prevent any difficulties, it is advised that Umrah from Pakistan be planned for and booked well in advance.
Covid-19 and its impact on Umrah:
Due to the COVID-19 epidemic, Saudi Arabia is implementing severe safeguards for Umrah pilgrims, including required vaccination against COVID-19 and commitment to safety and health standards. All persons aged 12 and above are required to be vaccinated, and proof of immunization is necessary to get an Umrah visa. Furthermore, the capacity of the Prophet's Mosque in Madina and the Grand Mosque in Makkah has been reduced in order to maintain separate social measures. Overall, the COVID-19 epidemic has had an important impact on the Umrah experience, but measures must be taken to preserve the wellness of all pilgrims.
Umrah ticket prices in 2023 in Pakistan may vary according to the demand and supply, accommodations, and the Umrah packages you are going to book.
You can approach us NOW, for the pricing from your region or country.
Recent Travel Articles on Umrah