Best Time to Visit the Maldives: Maldives Tour Complete Guide
We are Overwhelmed in welcoming you to the unbelievable world of the Maldives, an amazing paradise that attracts travelers from around the world.The Maldives tour is a dream location that offers unique experiences with its pristine beaches, blue waters, and opulent resorts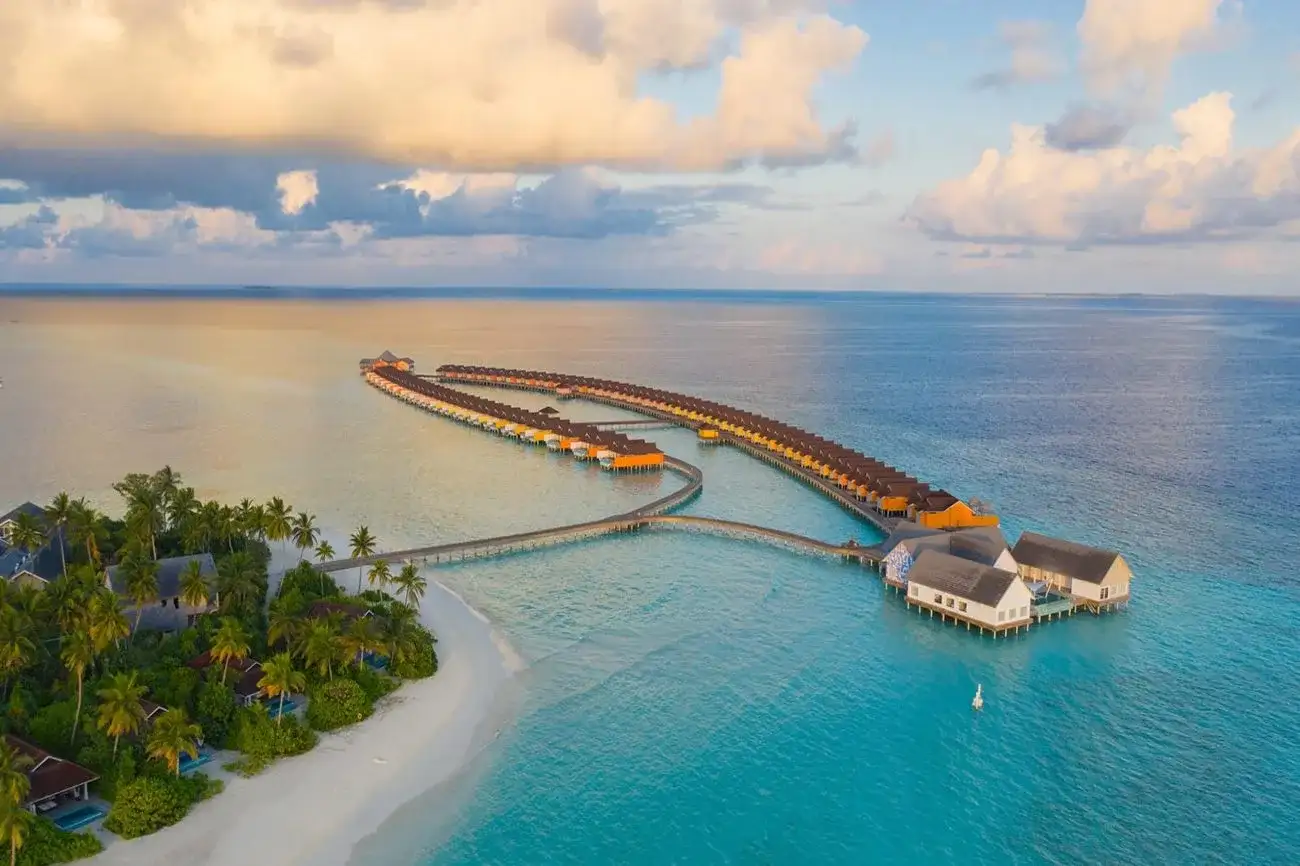 It is critical to visit this gorgeous archipelago at the correct moment to ensure an unforgettable vacation. This guide will assist you in planning your ideal Maldivian trip, whether you are looking for great weather, budget-friendly options, or specific activities
We will delve into the weather patterns, crowd levels, activities, and budget considerations for each season in the

Maldives tourism. 

 
For a complete Maldives tour guide, this blog will help you in making informed judgments and have the most fun on your vacation if you grasp the subtleties of each period. So, let us begin this adventure of discovery. And guide you to pick up the Maldives tour Packages according to the seasons.
1. Overview of the Maldives:
The Maldives, a tropical paradise hidden in the Indian Ocean, is a postcard-perfect vacation with 26 coral atolls and over 1,000 islands. This archipelago is a natural wonder. You will be greeted by a world of breathtaking beauty and tranquility, as soon as you step onto its sandy shores.
Consider walking along gorgeous beaches that stretch as far as the eye can see. The smooth, powdery sand tickles your toes, and the gentle sea wind transports the aroma of the ocean.
With blue waves gently lapping against the shore, The Maldives owns the most beautiful and tourist attractions on the entire planet.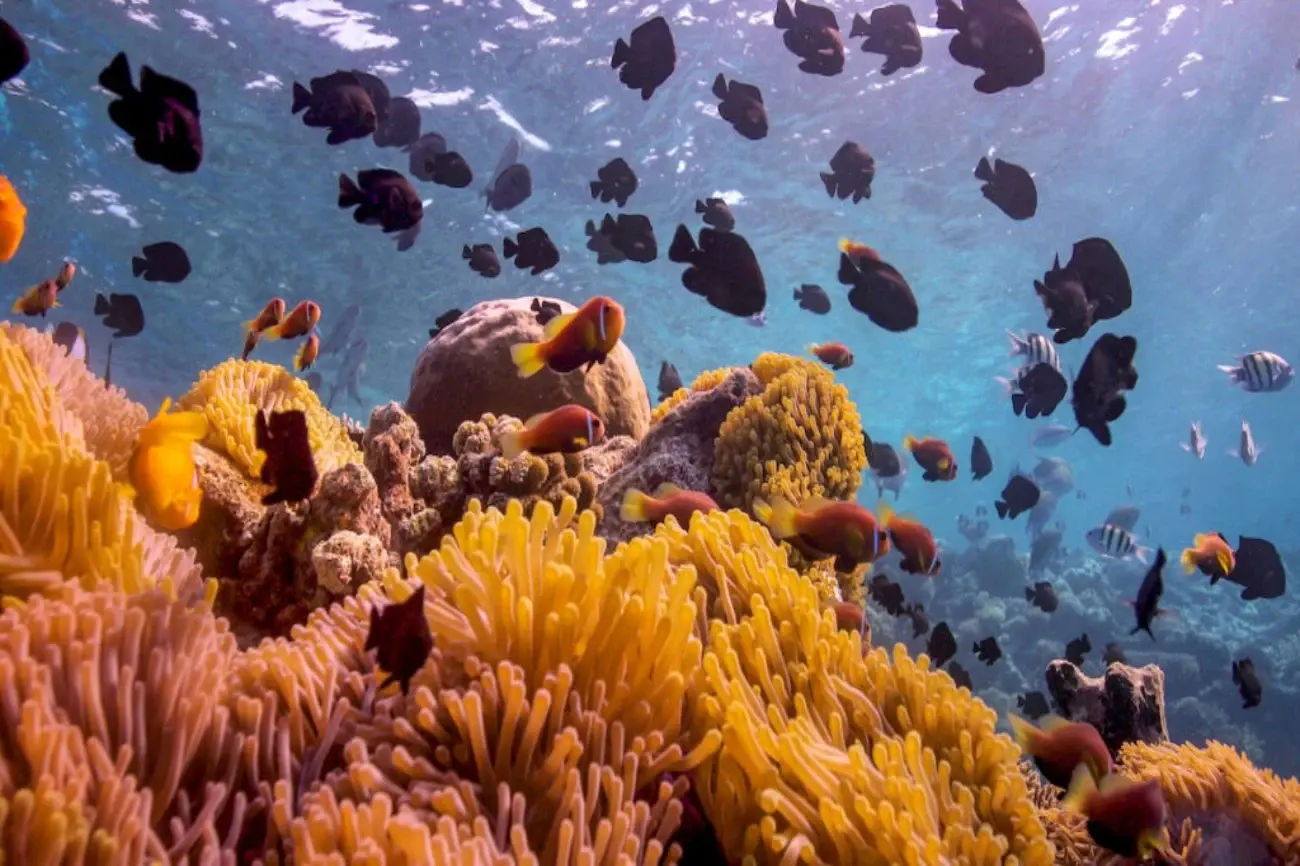 A vivid underwater wonderland awaits beneath the surface
The Maldives is better known for  its incredible marine life, and definitely it is a snorkeling and diving paradise. And it is mainly famous for its

Maldives Honeymoon packages.
Dive into the warm waters and be amazed by the rainbow of colors as you come face to face with spectacular coral reefs overflowing with exotic species, graceful sea turtles, and joyful dolphins. The Maldives has a lot to offer as an accomodation
The islands are dotted with luxurious resorts that provide unsurpassed opulence and tranquility. Consider a water mansion positioned above the lagoon with direct access to the ocean. These special retreats offer privacy and intimacy, allowing you to appreciate the beauty of your surroundings beyond the natural magnificence.
The Maldives have a diverse cultural heritage. Immerse yourself in it.
2. Weather Patterns in the Maldives:
The Maldives has two distinct seasons. The southwest monsoon (wet season) plays a key part in defining weather conditions throughout the year.
The Maldives has a lot of sun and very little rain.
The skies are clear, and the days are warm, giving it a great time to soak up the rays and discover the archipelago's wonders. Temperatures range from 25°C to 31°C, which creates a comfortable tropical climate for the visitors. The wet season, on the other hand, lasts from May to October and is characterized by the southwest monsoon, which is a bit foggy. While rainfall is more common at this time of year, It usually comes in brief spurts rather than protracted periods of rain.
Between rain showers, the Maldives receives plenty of sunshine, allowing for delightful activities.
It's important to note that the Maldives has inter-monsoonal periods between the wet and dry seasons. Weather patterns may vary slightly throughout these transitional periods, which normally occur in April and October. They are distinguished by calm breezes, sporadic rainfall, and slightly greater humidity. While certain times of year may not have the most reliable weather, they can still be enjoyable for exploration and leisure.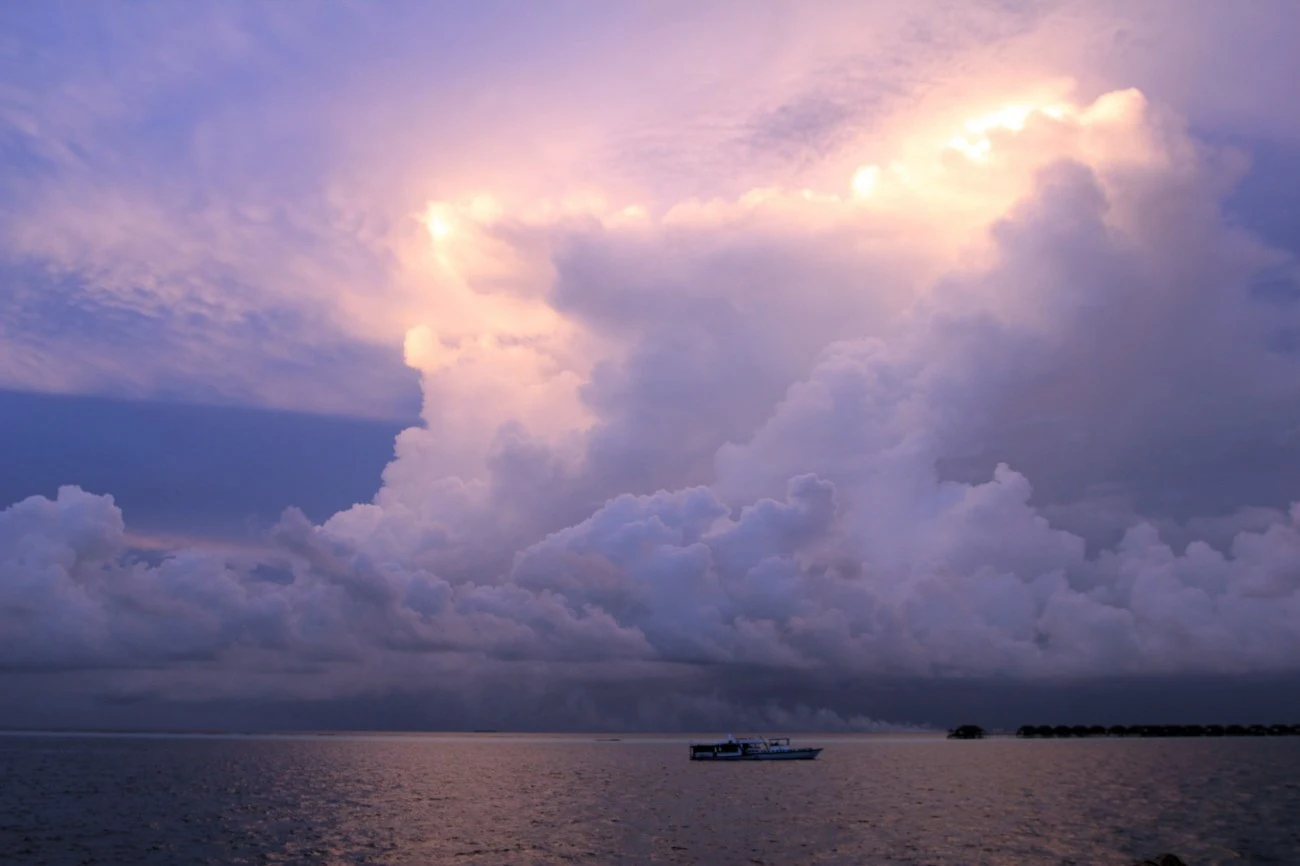 The Indian Ocean monsoon system controls the weather of the Maldives. The northeast monsoon, often known as the dry season, brings dry air from Asia, resulting in bright skies and less rainfall. Change in the Indian Ocean monsoon system brings moisture and rain showers to the Maldives.

Recognizing weather trends and the notion of Understanding weather patterns and the concept of inter-monsoonal periods is critical for trip planning.
Whether you enjoy sunny days or don't mind a little rain, keeping the weather in mind might help you make the most of your Maldives tour.
3. Best Time to Visit Maldives for Ideal Weather:
The best time to visit the Maldives is from November to April (dry season). Mother Nature is at her most beautiful and hospitable during this time, making it an ideal time for a memorable tropical getaway.
Consider waking up to a clear sky as far as the eye can see. The sun beams brightly, illuminating the lovely islands. 

Rainfall is modest, allowing you to enjoy long unhurried days outside without fear of unexpected showers ruining your plans. It's the ideal time to enjoy sun-soaked activities and soak in the warmth of the Maldivian sun. 

The dry season provides a respite from the wet tropics with decreased humidity levels, making the general climate more pleasant. making the entire climate more comfortable.

 This means you may explore the islands and participate in numerous outdoor activities without feeling too hot. 

Away from the rush and bustle of everyday life, the Maldives trip will leave you in peace. The agreeable temperature range is one of the highlights of visiting the Maldives during the dry season. 

They strike a balance between warmth and comfort; it's neither too hot nor too cold. allowing you to enjoy the outdoors without feeling uncomfortable or too sweaty.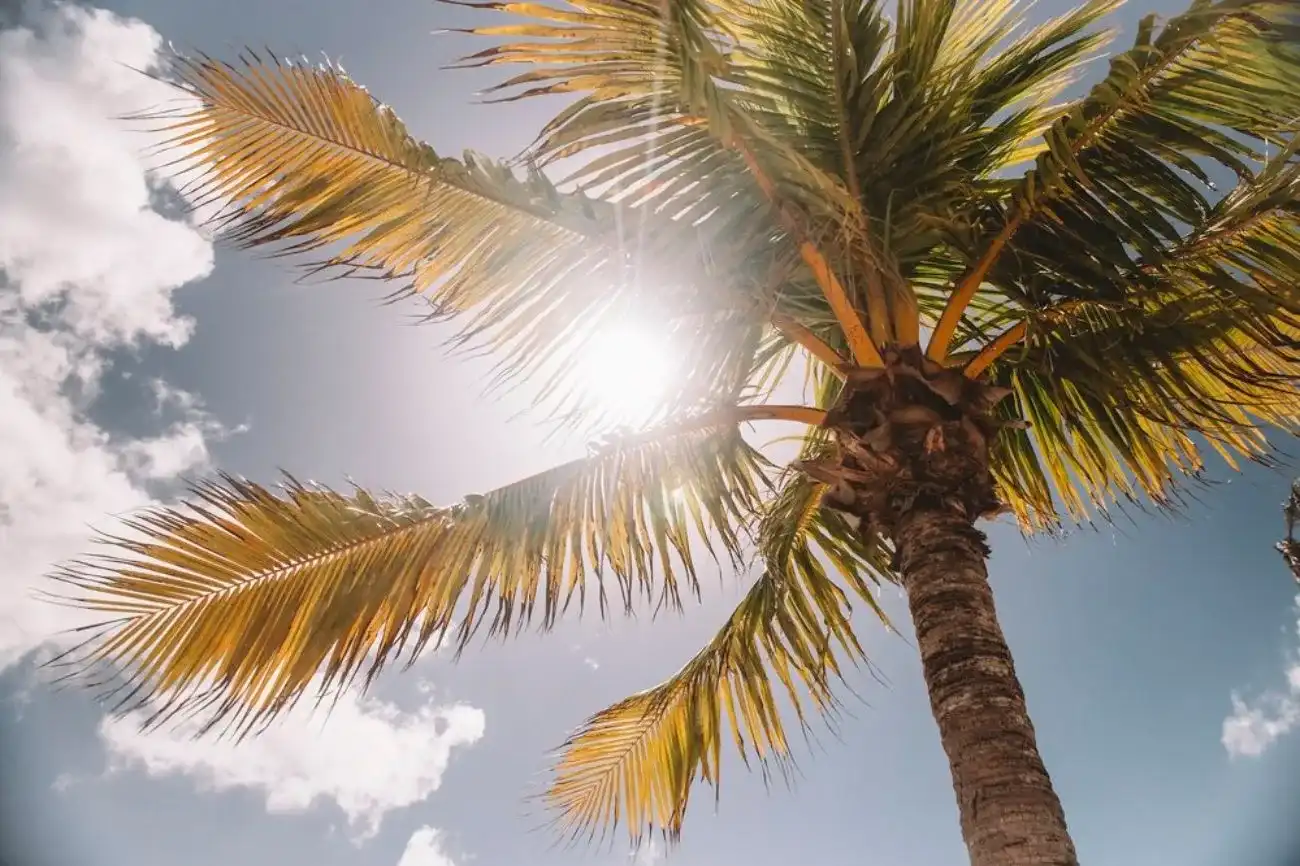 Furthermore, throughout the dry season, the calm sea conditions create an ideal atmosphere for water-based activities. The crystal pure waters provide superb vision, allowing visitors to see the magnificent undersea environment.
4. Best Time to Visit Maldives for Budget Travelers:
May to October is an opportunity for budget-conscious visitors to the Maldives trip while keeping costs low. Although it is the off-season, it has charm and benefits that make it desirable to those looking for less expensive options.
The decreased accommodation costs are one of the primary benefits of traveling during the wet season. 

To attract travelers during this time, several resorts offer low rates and appealing packages. You can use these discounted rates to stay at luxurious properties that would otherwise be out of reach during the high season. 

This means you can easily experience the breathtaking sceneries, tranquil-blue beaches, and world-class amenities at a low price, in addition to lower lodging prices. 

Special discounts and promotions on various activities, spa treatments, and dining experiences are frequently offered by resorts. This allows budget travelers to have unique experiences and create great memories while keeping within their budget. 

While rainfall is more common during the wet season, it is crucial to note that it frequently falls in brief spurts rather than in continuous downpours. These rainstorms are typically brief and powerful, followed by sunny periods. 

This weather pattern provides for fun activities in between showers. During rain breaks, you may still spend time on the beaches, go snorkeling or diving, or engage in other water-based activities. 

The lush vegetation that appears after a refreshing rain lends a touch of charm to the environment, creating a magical atmosphere.
5. Best Time to Visit Maldives for Specific Activities:
If you are looking for the finest visibility and unique marine life encounters should visit during the dry season months of January to April.
The water is at its purest during this season, allowing excellent visibility for diving and snorkeling.
The tranquil seas and vivid coral reefs provide the ideal setting for exploring the rich underwater world, which includes everything from colorful reef fish to stately turtles and even the possibility to see spectacular whale sharks and manta rays. For diving and snorkeling enthusiasts, the dry season delivers unrivaled experiences.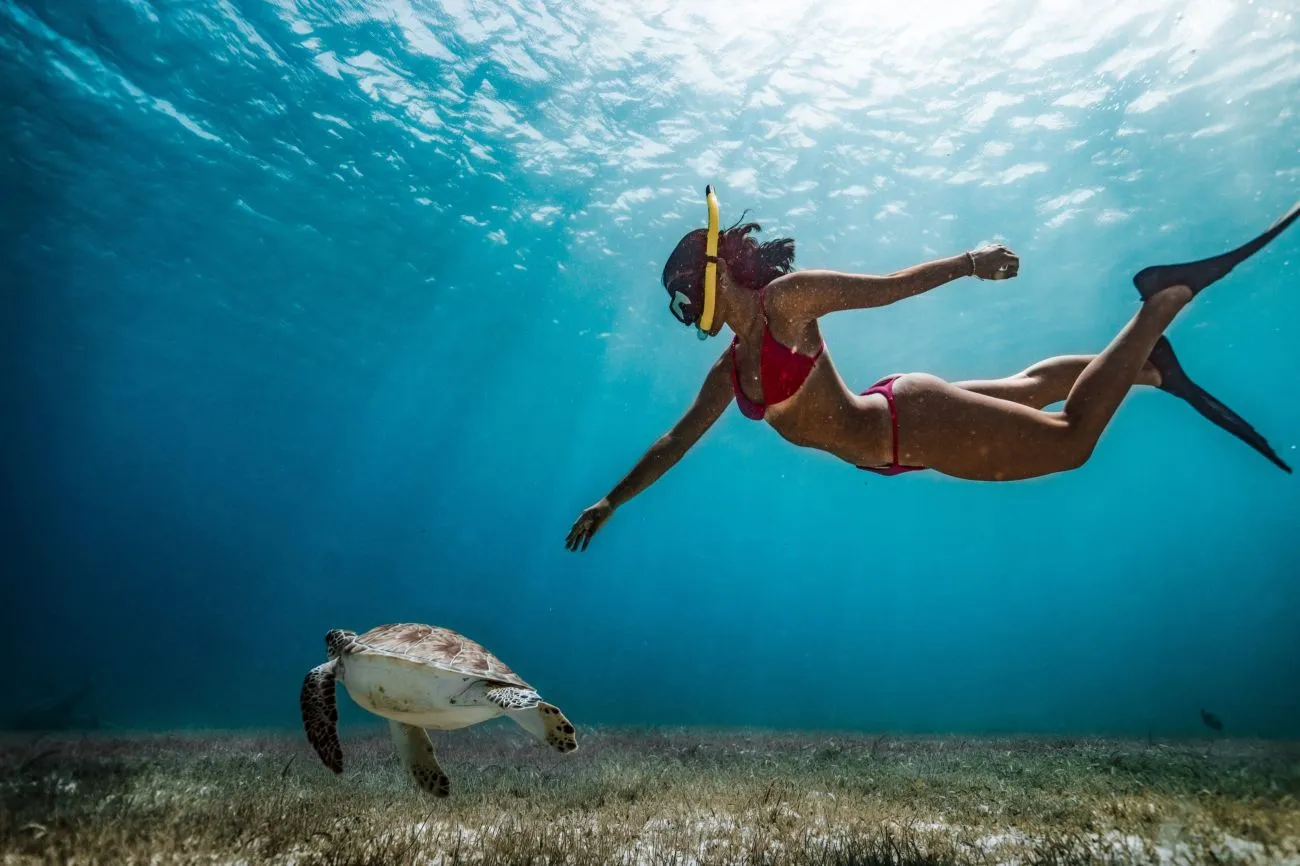 Don't forget to experience Maldives tourism to catch huge waves during the wet season, which runs from April to October. This time frame corresponds to the southwest monsoon, which provides regular swells. Creating optimum surfing conditions.
Powerful breaks and long rides can test the skills of experienced surfers.
The Maldives has a wide range of surf breaks for all ability levels, from beginner-friendly places to more experienced reef breaks. The wet season offers an opportunity to ride the rushing waves and experience the thrills of surfing in paradise.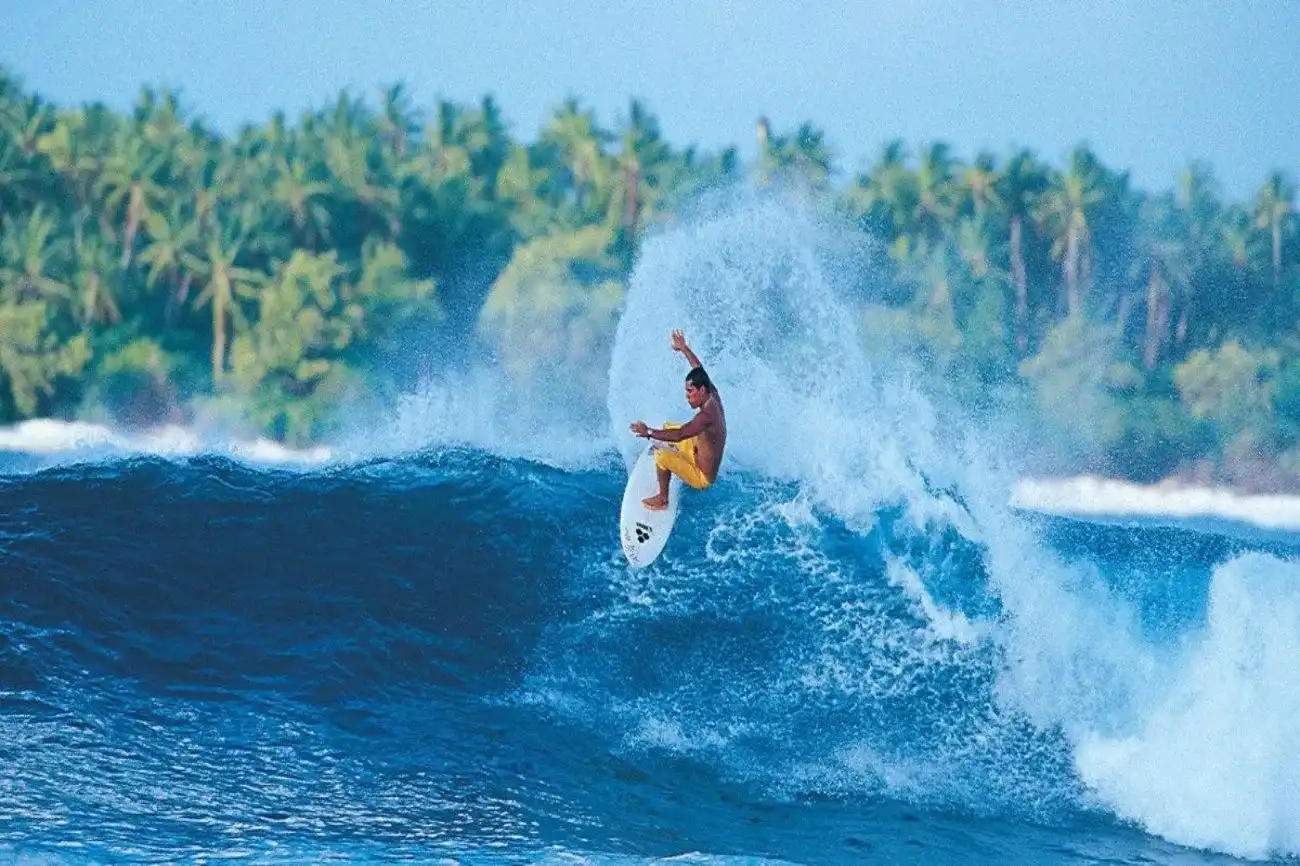 Spotting whale sharks and manta rays in Maldives:
If you want to see the graceful giants of the sea, the best time to visit the Maldives is from November to April, when whale sharks and manta rays are most active.
During this time, these amazing creatures congregate in the nutrient-rich waters, affording incredible opportunities for underwater encounters with whale sharks and manta rays.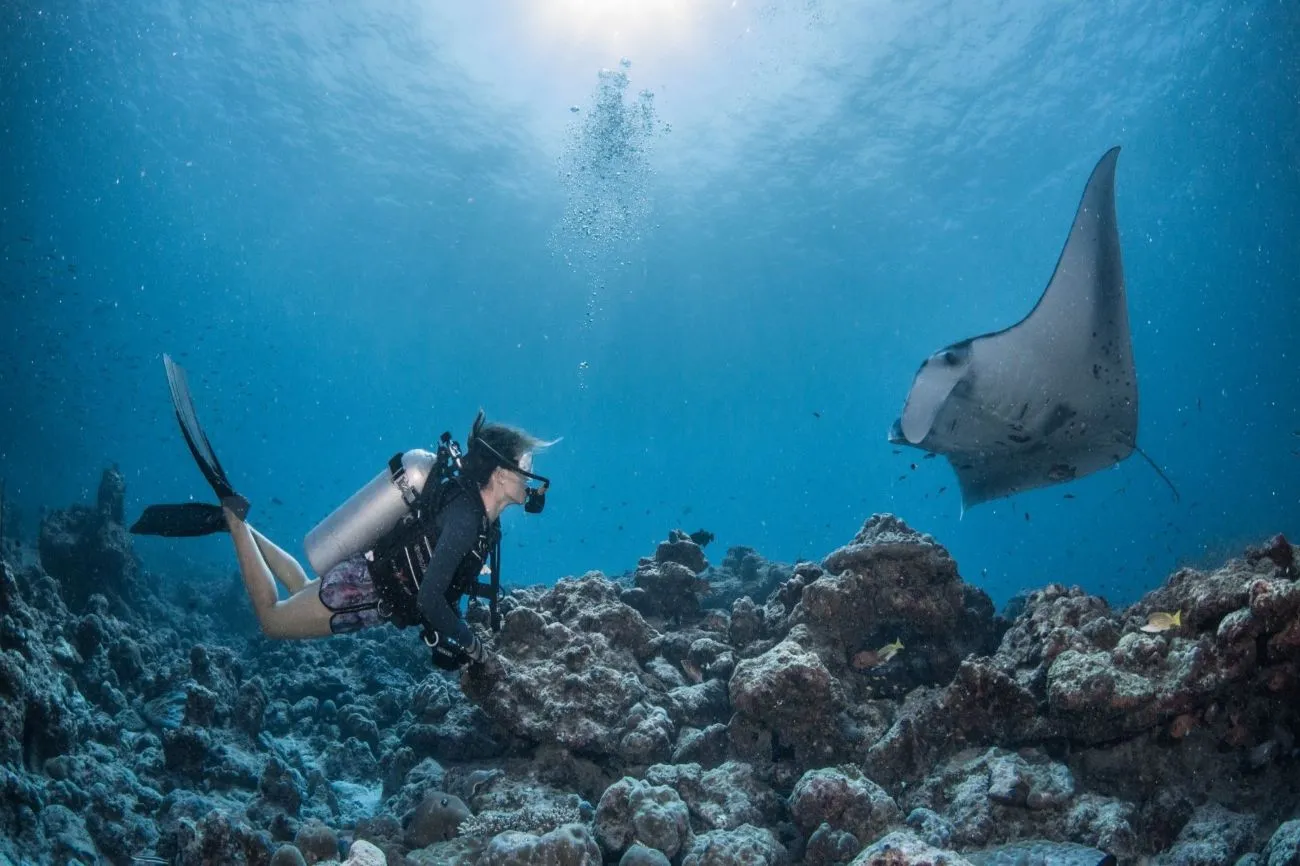 6. Crowd Levels and Peak Season in Maldives:
The peak tourist season usually coincides with November to April (dry season). During this time, the islands witness an influx of visitors looking for perfect weather and clean beaches.
As a result, the influence of high tourist numbers on hotel availability and rates must be considered.

 It's best to book your lodgings in advance, specifically when you have a resort or water villa in mind. 

This allows you to lock down your favorite option and avoid disappointment. 

Remember that popular resorts can fill up fast during this time of year, so early booking is vital, as is lodging availability.

 Prices tend to climb during peak season as demand increases, and resorts may raise their prices. Prices tend to climb during peak season as demand rises and resorts may raise their rates, making budget considerations critical. 

Despite the higher rates, the peak season delivers exceptional weather and a dynamic atmosphere that many travelers find worthwhile for those looking for a balance of superb weather and reasonable crowd levels. 

Visits during the shoulder seasons can be an excellent choice. Between the rainy and dry seasons, the months of May and October offer great weather with less tourists.
During certain times, you can still enjoy pleasant weather for outdoor activities while benefiting from lower lodging costs and less crowded attractions.
7. Festivals and Cultural Experiences in Maldives:
The Maldives is not just a natural beauty haven, but it also hosts colorful cultural festivals and events throughout the year. Immersing yourself in these festivals allows you to obtain a deeper understanding of local traditions and generate memorable encounters.
 Eid ul Fitr,

which marks the conclusion of Ramadan, is a prominent celebration in the Maldives. This religious festival is widely observed, and it is a time when villagers gather to pray, exchange gifts, and enjoy feasts. The streets and homes are decorated, and the attitude is one of joy and togetherness.

 Another event in the

Maldives is Independence Day, on July 26th

. This national holiday honors the country's liberation from British domination. 

vibrant parades Throughout the year, cultural events and flag-raising rituals are held to celebrate

Maldivian pride and patriotism. 

You can also learn about the

Maldives' distinct cultural practices.

Attend a

bodu beru performance,

where drummers and dancers use traditional music and dance to create a lively and rhythmic ambiance. 

Explore nearby islands to see how people live and connect with the friendly residents. Don't miss out on the delights of Maldivian cuisine, which focuses on seafood. Coconut and aromatic spices: the local culinary delights range from Hedhika traditional snacks to Mas Huni tuna and coconut salad and Garudhiya fish broth.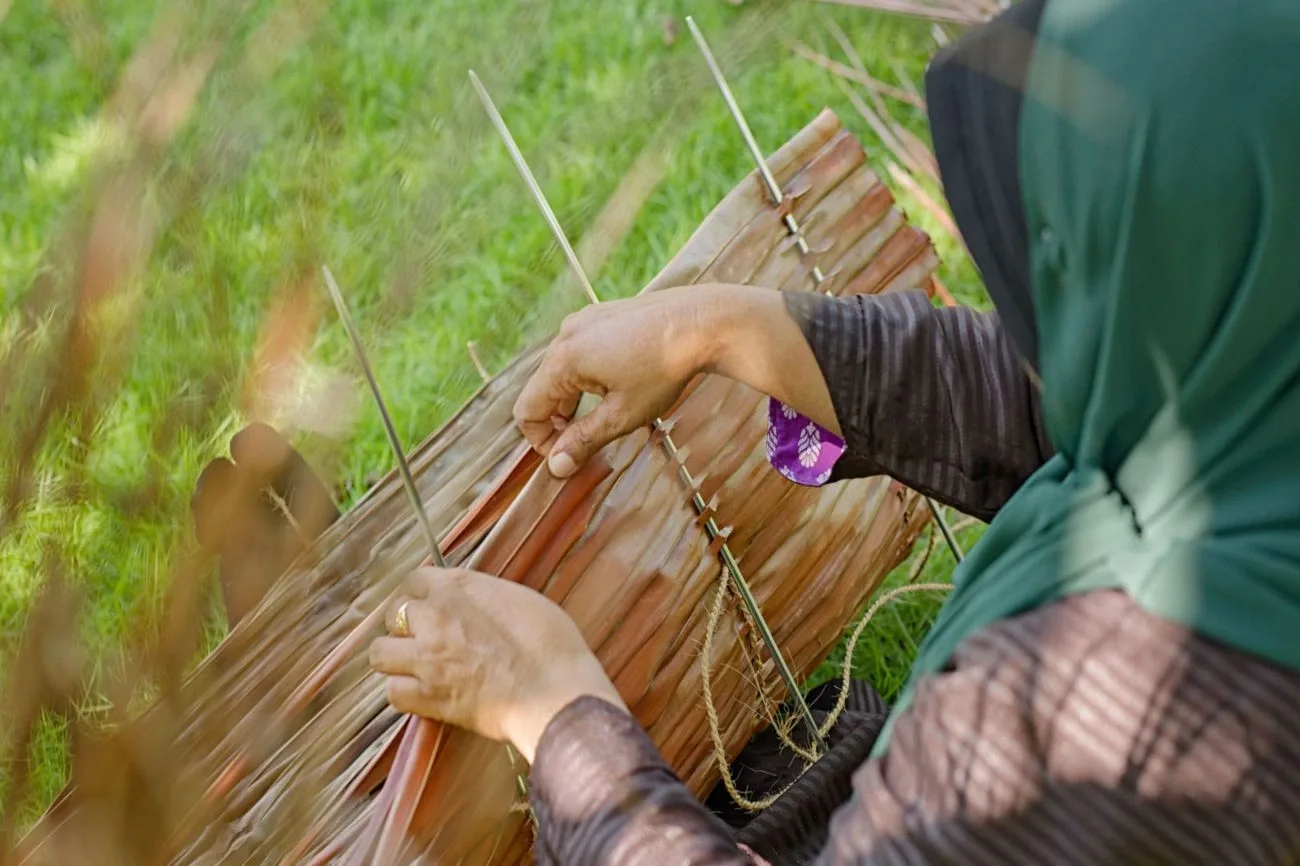 You may completely immerse yourself in the culture by participating in festivals and embracing cultural events.
Weather-Based Comparison for the Best Time to Visit Maldives:
1. Sunny Bliss: Winter (December to April)
The dry season in the Maldives is ideal for sun-soaked adventures. From December to April, the weather is the most steady and pleasant. Expect blue skies, light winds, and a low chance of rain. Because of these wonderful conditions, it is the optimum season for aquatic activities such as snorkeling, diving, and exploring the stunning coral reefs. Beachgoers will also appreciate the chance to soak up the rays on picture-perfect coastlines.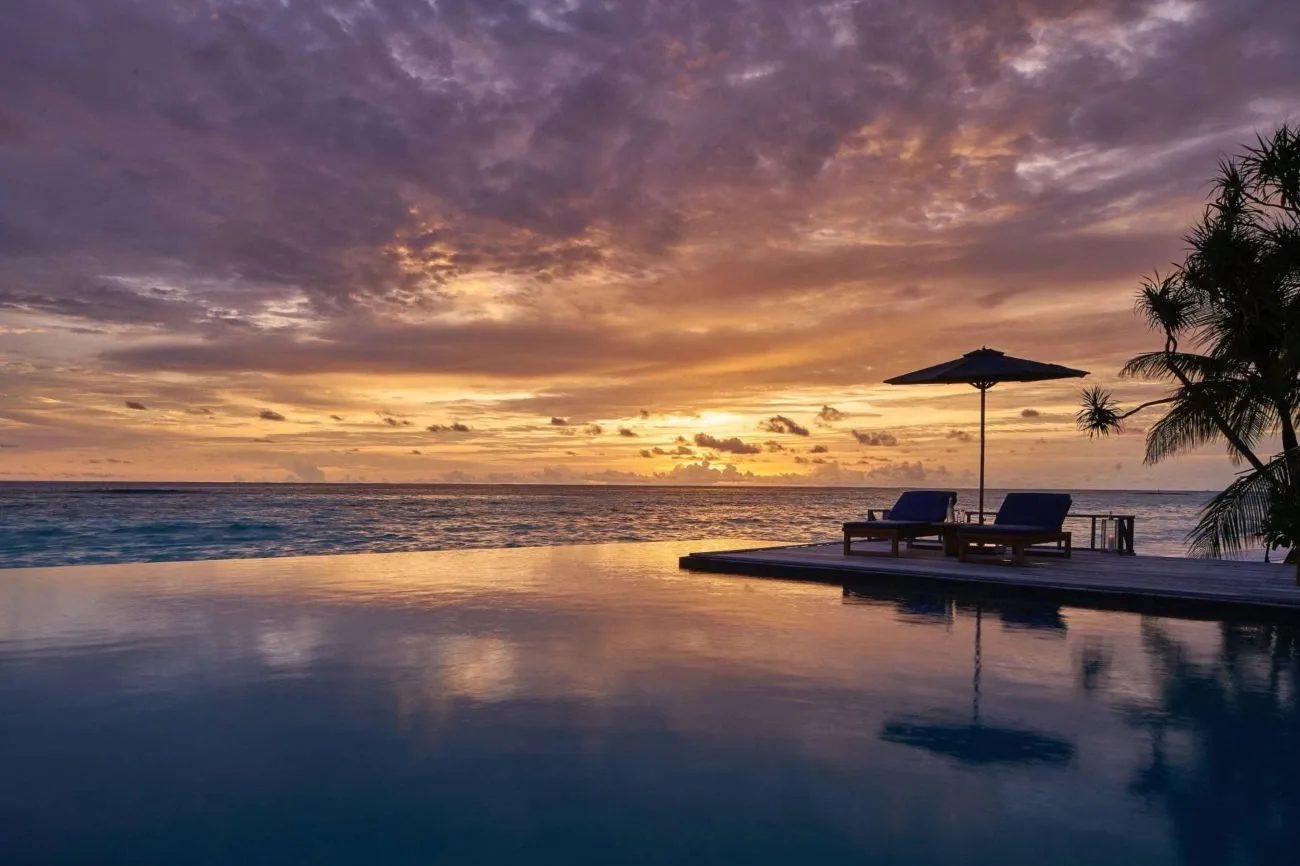 2. Maintaining Tranquility: The Shoulder Seasons (May-July, October-November)
If you want to strike a mix between beautiful weather and affordability, the shoulder seasons are a great option. The Maldives alternates between dry and wet seasons from May to July and October to November. Expect some rain during these times, but it will be brief and will be followed by sunny sky. The shoulder seasons offer a tranquil ambiance with less crowds, making it an ideal time for those seeking peaceful relaxation, romantic getaways, or budget-friendly travel possibilities.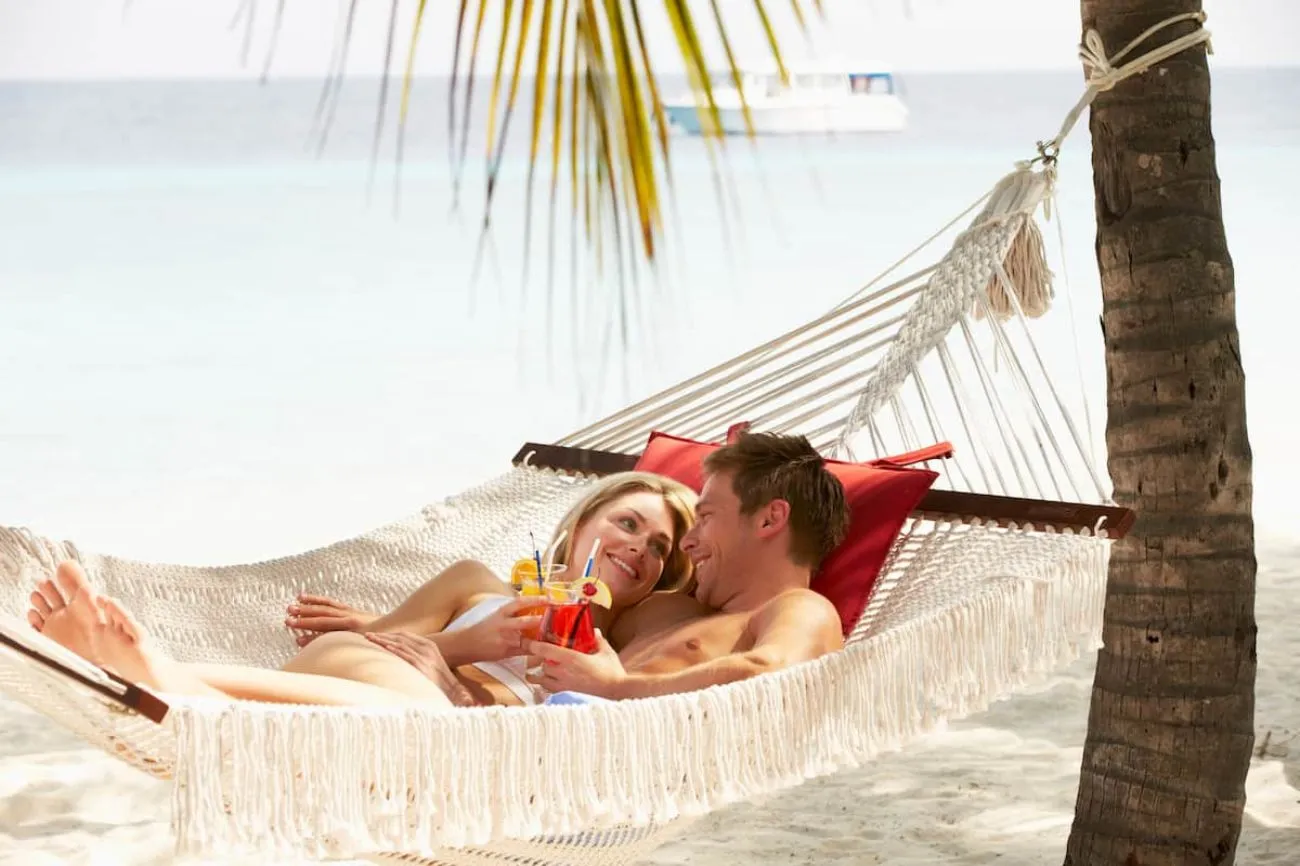 3. The Lush Green Escape: The Wet Season (August-September)
The wet season is ideal for those who like the brilliant colors of nature. This season, which lasts from August through September, delivers light rain and slightly increased humidity. However, the downpours are typically brief, and the sun appears frequently. This time of year offers a once-in-a-lifetime opportunity to see the Maldives' flora at its most colorful, with vibrant tropical greenery and flowering flowers. It is also an excellent time for spa vacations, where you may indulge in rejuvenating treatments as the tropical rain showers soothe your senses.
4. Exciting Tropic Moments: The Intermonsoonal Period (October)
For travelers looking for uncommon encounters, the inter-monsoonal season in October has its own charm. The Maldives has a combination of weather patterns during this transitional period, incorporating aspects from the rainy and dry seasons. While rainfall is possible, it is usually infrequent, and there are still plenty of bright days to enjoy outdoor activities. Surfers choose this time of year because the swells are at their best, giving thrilling rides along the Maldives' renowned surf breaks.
It is a place where dreams come true and memories are imprinted on our hearts for the rest of our lives. We invite you to embark on your own extraordinary voyage to this wonderland and let the Maldives inspire you. Prepare to be transported to a paradise that will leave an everlasting imprint on your soul, and let your fantasies fly amidst the turquoise waters and flawless dunes of this lovely Maldives resort. At every step of Maldives trip adventure beckons, providing adrenaline-fueled escape for thrill seekers. Participate in a variety of water sports, from jet skiing to parasailing, and feel the rush of these exciting activities. Sunset cruises or luxury atoll sailing.
Recent Travel Articles on Maldives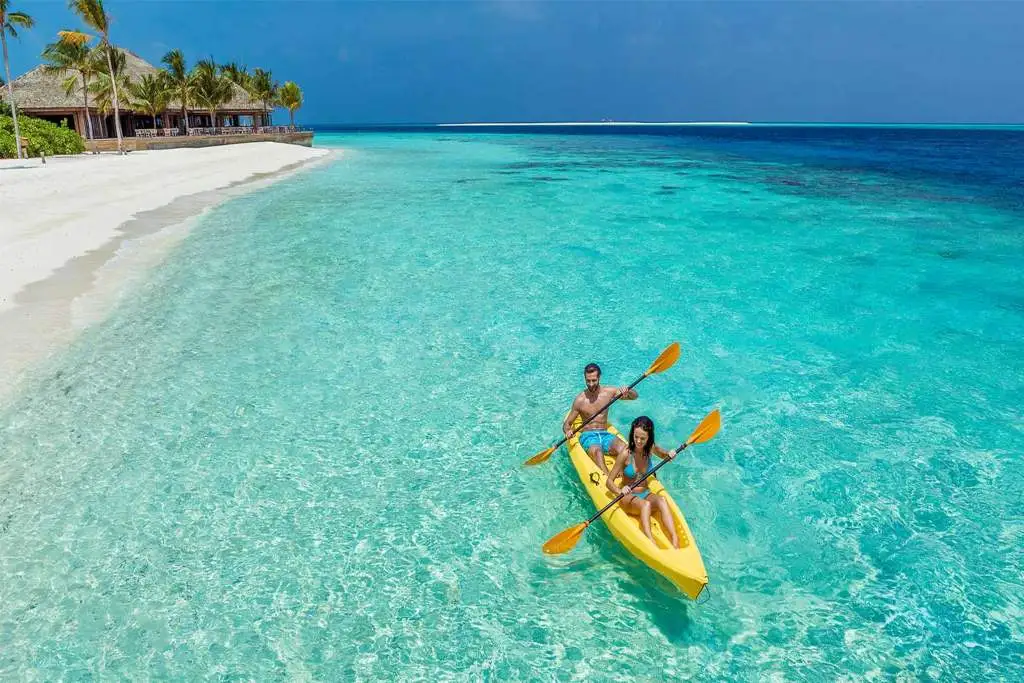 The Maldives is a cultural haven, with a rich and vibrant history that is reflected in its art, music, cuisine, and customs. The country's culture is deeply rooted in its Islamic heritage …