Welcome to the land of smiles, where vibrant culture, stunning scenery, and mouth-watering cuisine come together to create an unforgettable travel experience. 
Thailand tour packages are offering you the experiences  that will captivate your senses, from the bustling streets of Bangkok to the tranquil beaches of Phuket, and the ancient temples of Chiang Mai to the lush jungles of Khao Yai National Park. Whether you're looking for relaxation of the soul or adventure of the heart, Thailand holds something for everyone. So pack your bags, grab your passport, and get ready for the trip of a lifetime in this tropical paradise and book your Thailand tour packages from Pakistan right away.
Exclusive Promotional Thailand Travel Packages
This trip to Dubai+Thailand from Pakistan Includes Airport transfers, accommodation, tours & International Flight Tickets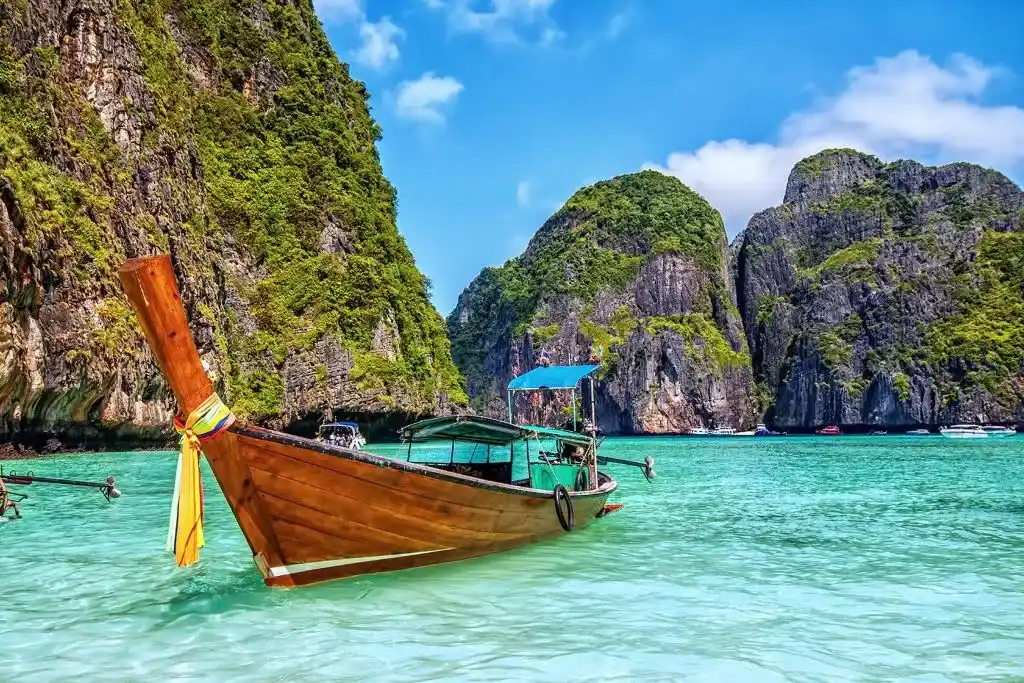 This trip to Malaysia & Thailand from Pakistan Includes Airport transfers, accommodation, tours & International Flight Tickets
This trip to Thailand from Pakistan Includes Airport transfers, accommodation, tours & International Flight Tickets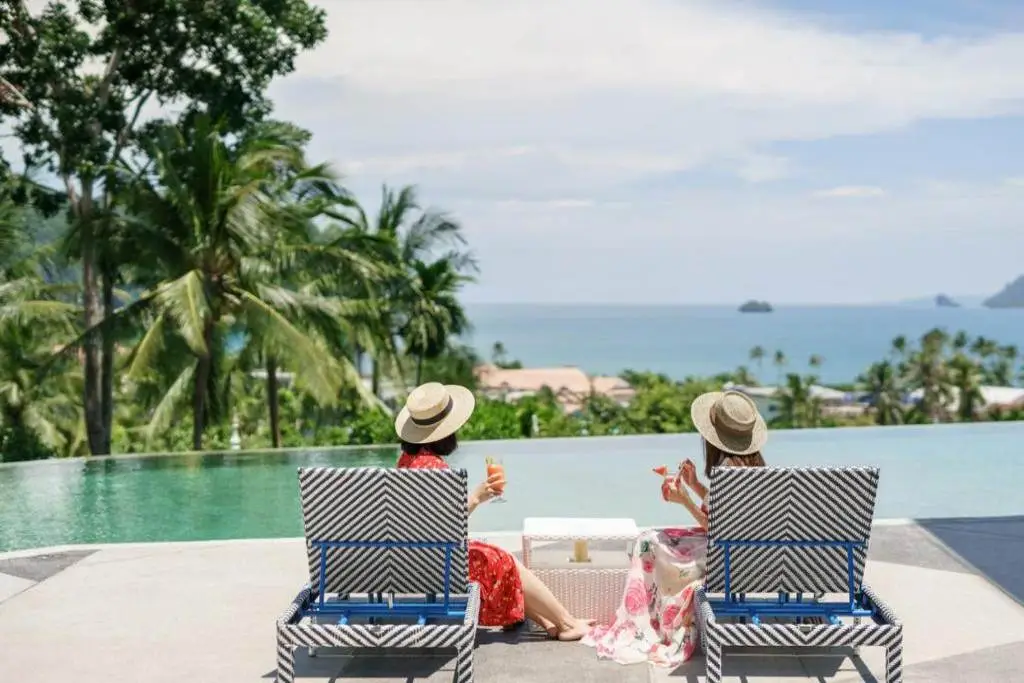 Krabi Tipa Resort is a cozy beachfront retreat in Ao Nang, surrounded by verdant foliage. The resort offers comfortable accommodation and friendly service. The rooms feature wooden furnishings and a large balcony to soak in the beautiful views. Amenities include air conditioning, daily bottled water, and room service. It's just a short stroll away from the sandy Ao Nang Beach.
Best Western Patong Beach offers a comfortable stay with free WiFi and an outdoor pool. Guests can enjoy dining and drinks at the on-site restaurant and bar. Located just 300m from Jungceylon Shopping Center, and within walking distance of Bangla Road and Patong Boxing Stadium, the hotel provides free public parking. Phuket International Airport is 24 km away.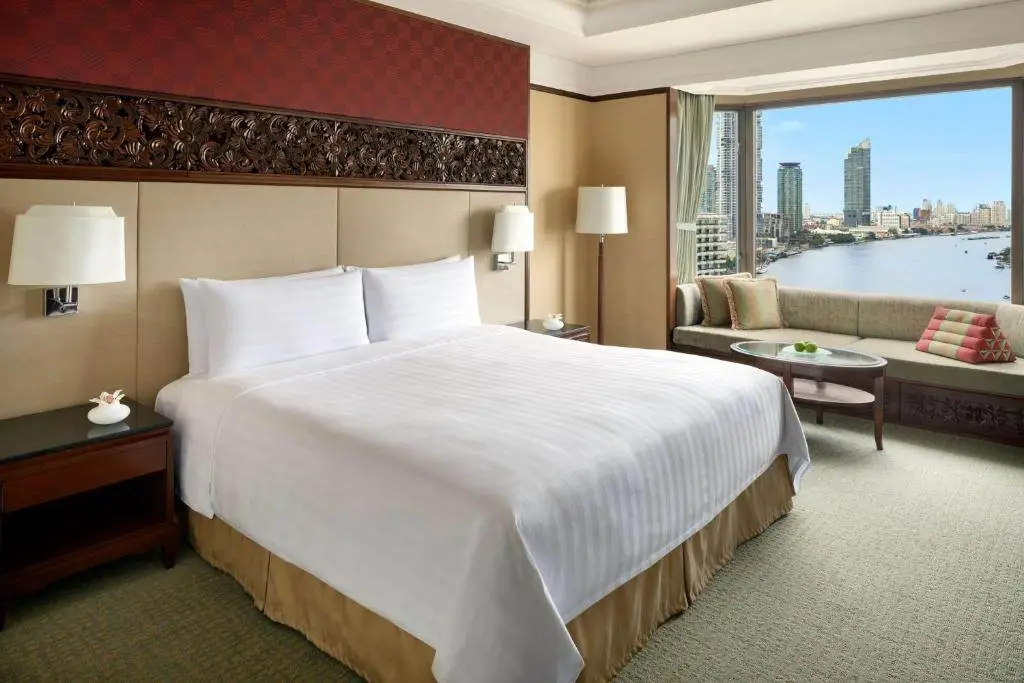 Shangri-La Bangkok, situated along the Chao Phraya River, offers a 10,000-sqm Fitness Centre and CHI, The Spa at Shangri-La, a multi-awarded spa. The hotel boasts 9 dining options. Guests can participate in daily aerobics and dance classes, play tennis or relax in the spa pool, sauna, and steam room. Other amenities include a shopping arcade and a business centre.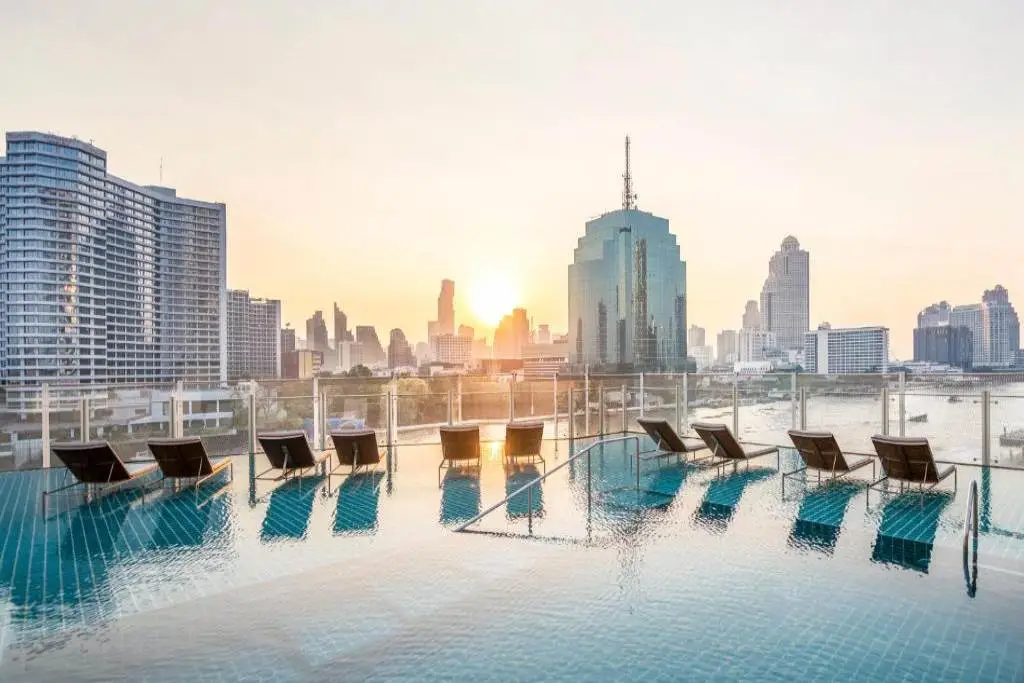 This 5-star property is situated on the Chao Phraya River, offering stunning river views from all rooms. It features 4 dining options, a gym, and world-class spa. Free WiFi is available in public areas. The rooms are well-appointed with modern interiors, flat-screen cable TV, minibar, and safety deposit box. An en suite bathroom comes with a bathtub and free toiletries.
Best Time to Visit Thailand
Thailand is a popular travel destination that attracts visitors from all over the world throughout the year. Thailand tour packages from Dubai and Pakistan are always in demand as the best time to visit Thailand largely depends on the traveller's preferences and the activities they plan to engage in. 
The country experiences three distinct seasons – the cool, dry season from November to February, the hot season from March to May, and the rainy season from June to October. The cool, dry season from November to February is considered the best time to visit Thailand as the weather is pleasant, and the skies are clear. This season is ideal for beach activities, temple visits, and exploring the cities. Moreover, the country celebrates many festivals during this time, including the famous Loy Krathong and Songkran festivals. The hot season from March to May is ideal for travellers who want to experience the tropical heat and indulge in water activities. However, the heat can be unbearable for some, and it is advisable to stay hydrated and take precautions to avoid heat exhaustion. The rainy season from June to October is generally considered the off-season for tourism, but it is still a good time to visit if you are willing to brave the occasional downpour. This season is great for nature lovers as the countryside is lush and green, and the waterfalls are at their best and pakistan to thailand tour packages are available in this season as well.
Overall, the best time to visit Thailand depends on the traveler's preferences, and any time of the year can be a great time to explore this beautiful country. So check out and book your Thailand tour package from Pakistan, Now!!
Food is what Thailand is famous for. For travelers seeking a gastronomic adventure, Thailand is an absolute paradise, Renowned for its bold and fiery flavors, Thai cuisine is a harmonious blend of sweet, sour, salty, and spicy. From street-side stalls to Michelin-starred restaurants, food is everywhere in Thailand, and it is impossible to resist the tantalizing aromas that fill the air.
Thai food is a celebration of fresh, real ingredients and joyful, vibrant colors. Classic dishes like Pad Thai, Tom Yum Goong, and Green Curry are a must-try for any foodie. But it's not just the traditional favorites that make Thai cuisine so enticing; it's the diversity and creativity that sets it apart. With its endless variety of regional specialties, unique ingredients, and innovative twists on classic dishes, the food scene in Thailand is a never-ending feast for the senses.
So if you're ready to embark on a culinary adventure, Thailand is the perfect destination to indulge in a world of mouth-watering flavors and unforgettable dining experiences.
Thailand is a country steeped in a rich and fascinating culture that has evolved over thousands of years. From its ancient temples and traditional customs to its vibrant festivals and mouth-watering cuisine, Thailand is a cultural melting pot that offers something for everyone. Thai culture is deeply rooted in Buddhism, which permeates all aspects of daily life, from the ornate temples to the daily rituals of the locals. Through tour packages of Thailand , Travelers can witness traditional dance performances, visit night markets to taste local delicacies, or explore ancient ruins and landmarks to learn about the country's rich history. 
With so much to explore and discover, Thailand is the perfect destination for travelers who want to immerse themselves in a unique and unforgettable cultural experience.
Thailand is a shopper's paradise, offering everything from bustling street markets to luxury malls. Known for its affordable prices and unique finds, shopping in Thailand is an experience that should not be missed and for this reason all the thailand tour packages pakistan have one day vacant for shopping purpose.
From the trendy boutiques of Bangkok to the colorful night markets of Chiang Mai, Thailand offers something for every type of shopper. Whether you're looking for authentic handicrafts, designer fashion, or the latest tech gadgets, you'll find it all in Thailand. And let's not forget about the food – Thailand's street food scene is legendary, offering a tantalizing array of snacks and meals to fuel your shopping spree. So whether you're looking to haggle for a bargain or splurge on high-end goods, Thailand's shopping scene is sure to delight and surprise
Recent Travel Articles on Thailand
Some best Restaurants to try in Thailand
Thailand is known for its delicious, unique and vibrant cuisine, which is characterized by its strong flavors and use of herbs and spices. Some popular must try dishes in Thailand includes:
Pad Thai: This is a stir-fried noodle dish made with rice noodles …