Burj Khalifa-­­–the world's tallest building where you can stand and stare at it for your whole life, the echoing beauty, wandering the souks, old and new glamour, and traditional smell of spices in the air, Dubai brings an image of skyscrapers, beautiful beach and yeah the golden sands which makes everything so mesmerising. 
The Dubai tour package from Pakistan is a chaotic experience like no other. Dubai is a place where you should plan your tour ASAP. Do you ever look at red carpet-shows and wish to meet your favourite artist or celebrity in real life? Dubai is a city where you can meet your favourite celebrities roaming one restaurant to another, going from one award show to another. A city where you'll never get tired of following dreams and trying new adventures.
So what are you waiting for ? Buy your dubai travel package now!!
All Top Dubai Packages from Pakistan
Trending Dubai Trip from Pakistan
Popular Combo Countries with Dubai Packages from Pakistan
Includes Tickets, Hotels, Tours & Transfers
Includes Tickets, Hotels, Tours & Transfers
Includes Tickets, Accommodation, Tours & Transfers
Includes Tickets, Accommodation, Tours & Transfers
Dubai Tour Packages & Accommodation
Atlantis, a 5-star hotel located on Palm Jumeirah Island in Dubai, boasts a private beach and mesmerizing views of the Arabian Gulf. It offers guests access to the Aquaventure water park and Lost Chambers Aquarium, as well as an underwater aquarium. Free WiFi is available throughout the property.
Experience unparalleled luxury and sophistication at the Burj Al Arab Jumeirah, situated on a private island overlooking the Arabian Gulf. Indulge in luxurious suites, savor exquisite culinary delights at 8 signature restaurants, and rejuvenate at the full-service spa. Guests can opt for a dedicated helicopter transfer service.
Courtyard by Marriott Al Barsha, Dubai is ideally located on Al Barsha Road, just a short walk from Mall of the Emirates and Mashreq Metro Stations. With a rooftop outdoor pool and stay fit at the on-site fitness center, the hotel provides the perfect blend of convenience and comfort for guests visiting Dubai.
Media Rotana Dubai is a top-rated hotel in Dubai, located close to Dubai Internet City. With 5 food and beverage outlets, a temperature-controlled outdoor pool, and massage rooms, guests are assured of a comfortable stay. Plus, the hotel provides a complimentary shuttle bus to the popular Mall of Emirates.
If you are coming to Dubai book your  dubai flight between November to February (The average temperature is about 25°C rising to a maximum of 30°C and minimum of 19°C, These months are considered to be the best time to visit this emirate, as temperatures become pleasant and there is excitement in the air with a range of events and activities from the Dubai Food Festivals and Dubai shopping to the Dubai World Cup and the dubai global village. 
November is an excellent choice for those looking to soak up some sunshine – with reliable sun cream for hand and body, of course. Dubai is a famous winter sun destination.
Islamic religion and traditional Arab culture have a cultural impact on Dubai's culture and art. Both religious influences on the country's architecture, music, cuisine, dress, and lifestyle are very prominent and admired. In recent years Dubai has invested millions in creating a city of the future. More than 200,000 expats are attracted to Dubai for its vibrant social scene experiments, constant sunshine, business opportunities, accessible living – if expensive – housing, and low taxes.
Dubai culture and arts were enriched in the 2022 Dubai Expo. It demonstrated an environmentally friendly, tech-enabled city with over 80% of the event's infrastructure destined to remain in place afterward. Dubai alone created an additional 270,000 jobs, making the recruitment market even more lively and profitable for even a common man. If you are looking to witness mixtures of people living freely in a peaceful environment then come to Dubai.
With food chains all around the world Dubai's restaurant, Nobu is a popular celebrity spot. Besides that the signature black miso cod and the truffle teriyaki sauce is to die for. Keep licking your fingers off their Wagyu short ribs which are a pinch of spices as well! From stars like David Beckham to Jennifer Lopez, you might spot someone famous here in Nobu! You have seen them on TV before! And after meeting your favorites don't forget to take a picture!
Ever heard of the Turkish chef Burak Ozdemir? His restaurant CZN Burak is in Dubai, he has quite a star-studded clientele coming to his restaurant on a daily basis. Will Smith & Christiano Ronaldo have also visited this point & enjoyed the delicious fresh food served here!
What are you waiting for? Buy your dubai ticket & have a chance to see your favourite celebrity or book your dubai tours package now !
Shopping Capital of the Middle East' is the name given to Dubai and it's the highlight of dubai tour packages pakistan.  With over a hundred malls, many shopping centres, and souks, there is no better place to find products at unbeatable prices and exciting rates. Gold, perfumes, spices, dresses, dates and electronic gadgets are top picks.The travellers can easily convert their money to dubai darham. 
'The Dubai Shopping Festival' (DSF) 1996 has been hosted by Dubai. In this month-long event shopping malls and shops offer heavy discounts on their products. Various activities, events, live shows, and fireworks are organised across the city to attract visitors and increase tourism.
SO what are you waiting for? Book any of our dubai packages from pakistan. Now !!
Recent Travel Articles on Dubai
05 Best Places to visit in Dubai
Dubai is a city of superlatives – with its towering skyscrapers, luxurious resorts, and world-class attractions, it's no wonder it's a popular destination for travelers. Here are the top 5 places to visit in Dubai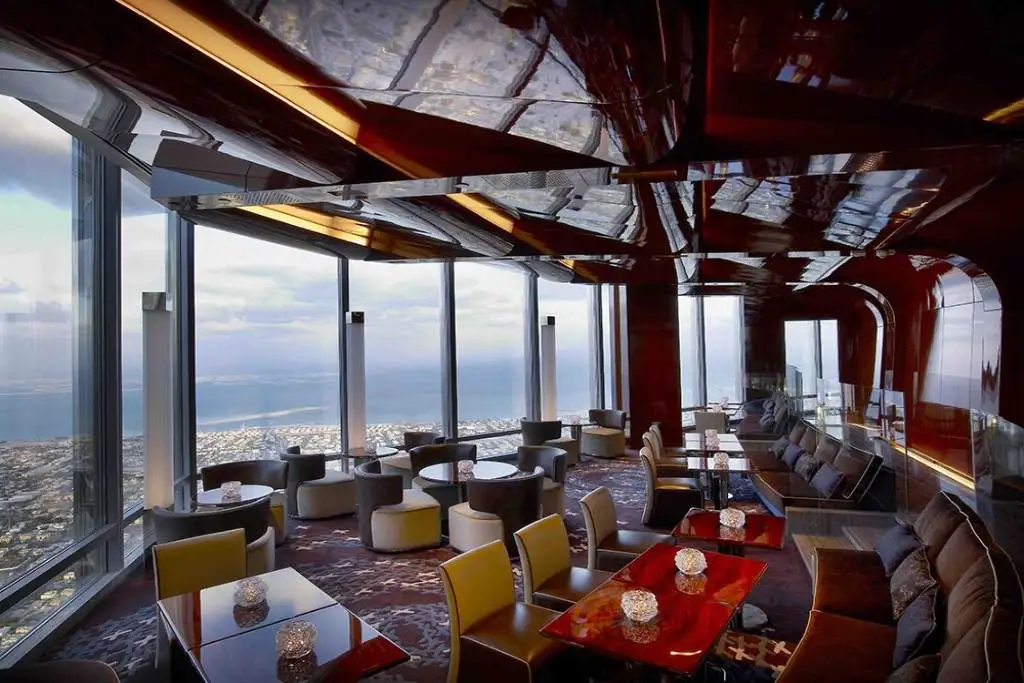 Best Food & Restaurant to try in Dubai
Dubai is renowned for its upscale eating establishments and varied culinary scene. Some of Dubai's top eateries are listed below: Atmosphere: This restaurant, which is situated on the 122nd floor of the Burj Khalifa,