The Magical Bali lies in Indonesia, Unique and Unmatched. An amazing magical blend of nature, culture, people, activities, nightlife, aesthetic weather, sweet delights, and adventurous activities. There is no place like Bali for tourism. Bali packages from Dubai and Karachi are some of the favourites and it is Rated as one of the best travel destination hubs in the world, whether you are young or old. 
Bali promises your soul a soothing touch, and there's always something great to visit, explore and discover. Bali travel packages are highly in demand and Several visitors are repeaters, they come along again and again, and enjoy the variety of new things in every vacation– most of Bali has an authentic and rural lifestyle.
04 Nights in Bali- 05 Star Hotel
Daily Breakfast
Return Airport Transfer Included on private basis
Full Day Nusa Penida Island Tour
Kintamani & Ubud Full Day Tour
Bali ATV Ride & Instagram Tour
06 Nights in Bali- 04 Star Hotel
Daily Breakfast
Return Airport Transfer Included on private basis
Full Day Nusa Penida Island Tour
Kintamani & Ubud Full Day Tour
Sunset Uluwatu Tour with Kecak Dance
Bali ATV Ride & Instagram Tour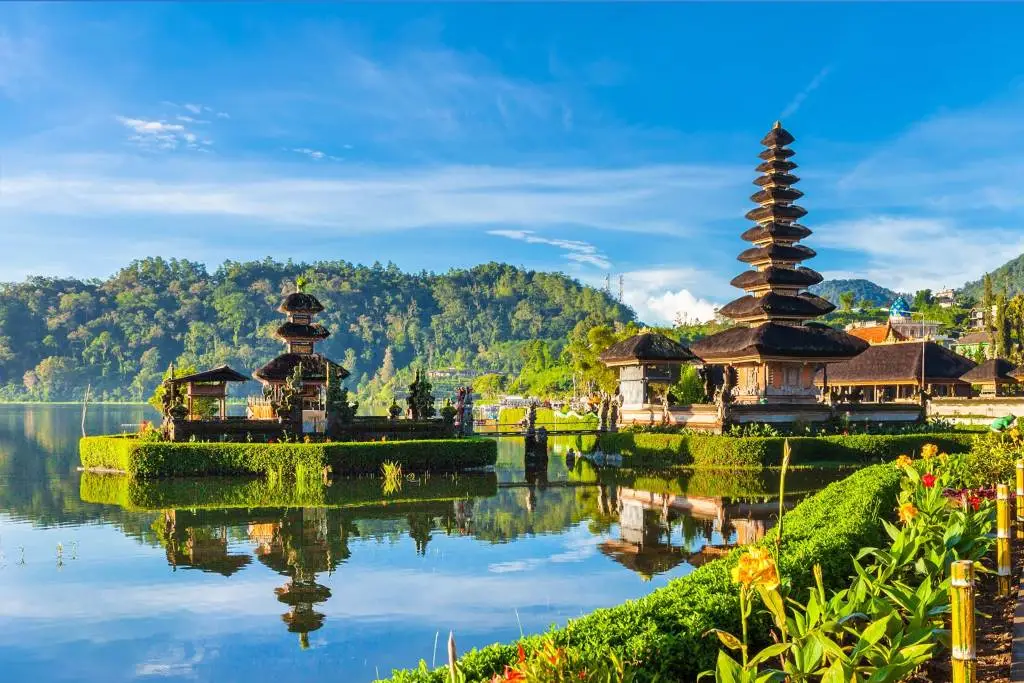 05 Nights in Bali- 04 Star Hotel
03 Nights in Jakarta- 05 Star Hotel
Daily Breakfast
Return Airport Transfer Included on private basis
Full Day Nusa Penida Island Tour
Kintamani & Ubud Full Day Tour
Bali ATV Ride & Instagram Tour
Full Day Jakarta City Tour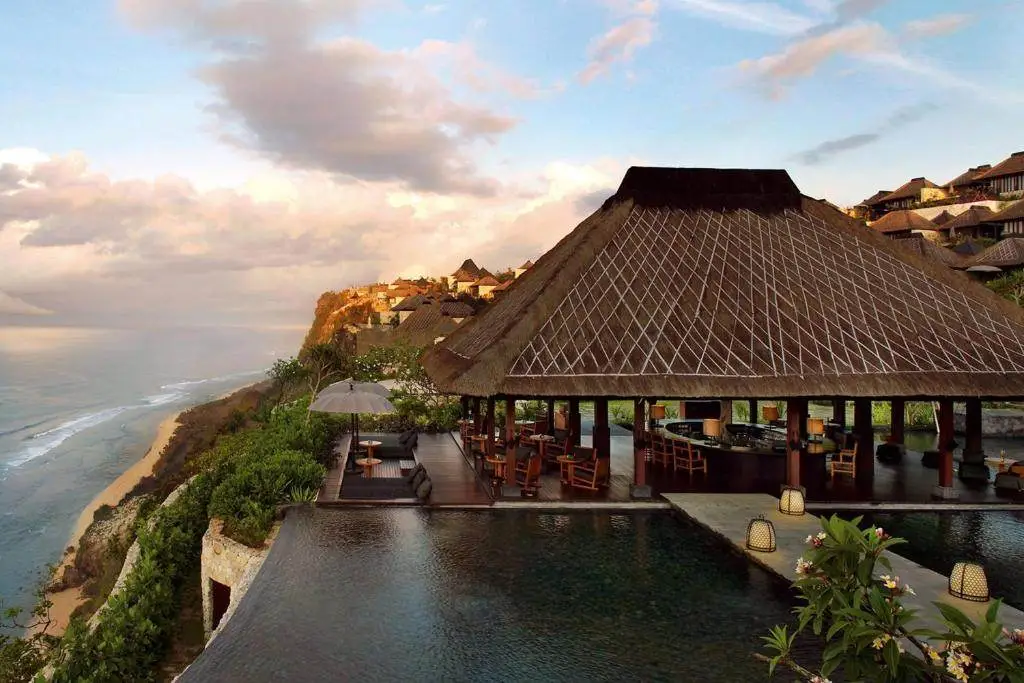 Bulgari Resort Bali is a stunning 5-star resort that offers breathtaking views of the Indian Ocean from its perch 150 meters above sea level. The resort boasts luxurious villas with private sundecks as well as an infinity swimming pool overlooking the ocean. Guests can also access a 1 km long beach, which is only reachable via the resort's inclined elevator.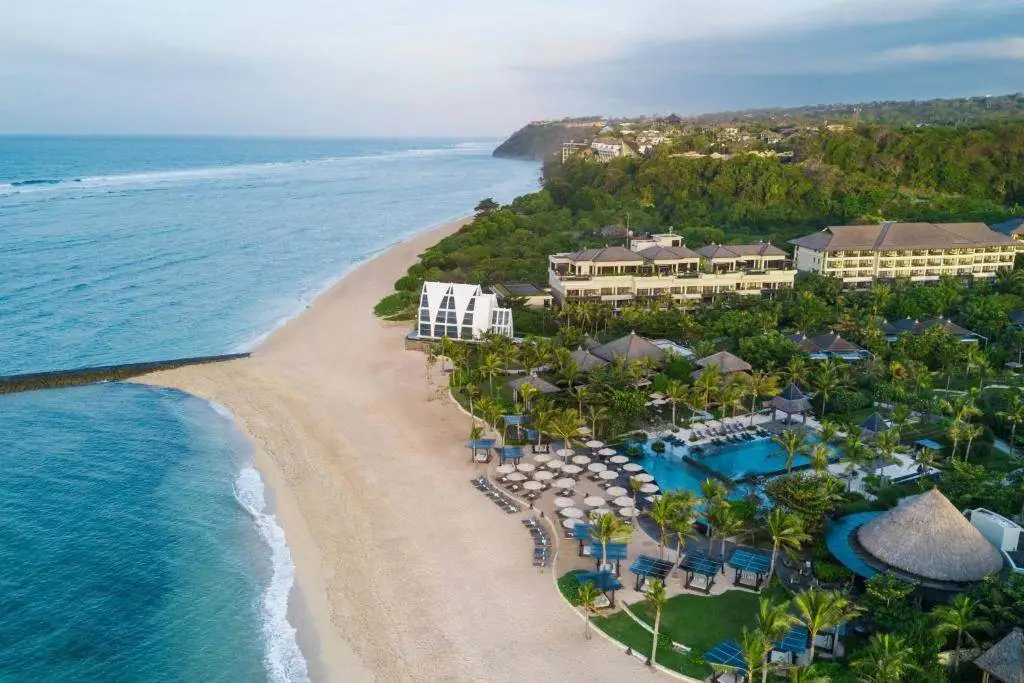 The Ritz-Carlton Bali is a luxurious tropical retreat in Nusa Dua, facing the Indian Ocean. Unwind with an array of wellness treatments at the on-site spa or take a dip in one of the outdoor pools. The resort also provides business facilities, free WiFi throughout the property, and complimentary on-site parking. Enjoy a beachfront vacation at The Ritz-Carlton Bali.
The Anvaya Beach Resort Bali is a luxurious beachfront accommodation located in the vibrant Kartika Plaza district in Kuta. The hotel offers a variety of spacious rooms, suites, and private villas with stunning views of large swimming pools and landscaped tropical gardens. Guests can enjoy a variety of on-site dining options, a fitness center, and a spa for ultimate relaxation.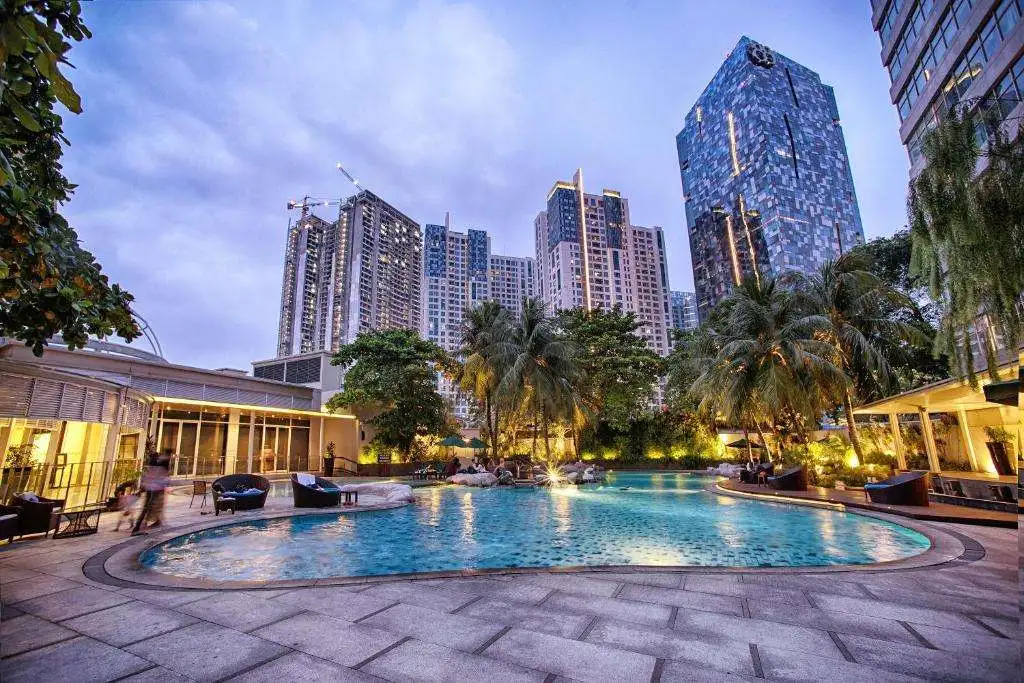 Wyndham Casablanca Jakarta offers luxury 5-star accommodation in Jakarta's Golden Triangle. The hotel features a gym, spa, and landscaped pool. Guests can enjoy free parking and dining at the award-winning restaurant. Kota Kasablanka Mall is just a 5-minute walk away, while the hotel is located 9 km from Gelora Bung Karno's Main Gate.
The temperature of Bali remains hot throughout the year with temperatures remaining between 26-29°C and is only cooling slightly in the central regions around Ubud and deep in the mountains. Most tourists find that May, June, and September are the Bali best time to visit, when conditions remain quite warm and sunny, and there are fewer crowds in popular beach resorts like Sanur and Seminyak. May is Bali's hottest month with a temperature maximum of 29°C. You will have consistently dry and sunny weather, which makes it excellent for diving and mountain climbing. May is a great month to check for the best value offers. Usually you get Bali best hotel rates and best deals for Bali flights from Dubai as well. 
Another best month to visit Bali is June in which you can enjoy idyllic conditions with constant hot sunshine and a mild warm average temperature of 27°C. Now packages to Bali from Dubai are also readily available in these months as the visitors are fairly low, and you get the chance to enjoy less crowded hotels, beaches, and restaurants. Whereas, September is a predominantly dry month with plenty of sunshine and clear skies, and temperatures that average a hot 27°C .
Pack your baggage for September my friend!
The Balinese people follow a unique form of Hinduism known as Agama Hindu Dharma. Spirits and ancestors are very highly appreciated by the people of island, which is why you will see people making rituals and offerings to them every day.
There's a range of more than 300 ethnic peoples all over Indonesia, with 700 different languages spoken. In Muslim-majority, Indonesia Bali is the only Hindu-majority province with 86.9 worshippers of Agama Hindu Dharma.
Bali is renowned for its highly developed arts, and handicrafts, including traditional and modern dance, paintings, handmade sculpture, leather, jewellery, metalworking, and a very delightful taste in music.
Bali gives you a variety of tastes and preferences. If you have never imagined a tasteful country then think of Bali for tourism. In Bali, you will have a mind-blowing variety of venues and choices. You will easily find what you desire to have in Bali. In all bali travel packages from pakistan, you enjoy local cuisine to international dishes, you can have all kinds of food fusions and special meal deals. 
Ayam pelalah, Nasi tepeng, Nasi campur Bali, Sambal matah, Lilit satay, Soto bakso, Babi guling, Jamu are some of the favorite picks of the tourists and visitors love to have them in bali tour packages
Rich in Nature Bali's shopping is not that expensive . Shopping is surely at the top of the list of "Bali things to do". The island offers a range of options and a variety to choose from. You can skip the high-end shops for small shops in the streets to have things for your budget.  
Rare traditional textiles, paintings, genuine wood carvings, coffee seeds, Gold and silver, most demanded spa stuff, and homemade items are the most famous picks to buy. Whereas, Jewelry and Silverware are one of the best things to buy in all of Bali, along with Chocolates and Coffee, Fragrances, Bags, Handicrafts, Streetwear, and Beachwear, Clothing are famous.
Recent Travel Articles on Bali
The top Bali All-Inclusive Resorts
Bali is known for its stunning beaches, lush green forests, and rich cultural heritage. If you're planning a trip to Bali, you may want to consider staying at an all-inclusive resort.