Discover the Best Beaches of Europe | Top 20 Beaches
If you get truly amazed by the beaches, your heart and soul get a kick of joy while visiting beaches, then there is no need to go anywhere else. Yes. We are here to introduce you to the best beaches of Europe you will like to visit and explore with thousands of memories.
Haukland Beach Norway is surely one of the best beaches of Europe due to its Crystal-clear blue with mountains all around and a perfect sandy place for visitors. 
A peaceful environment with a lot of opportunities on Norway's best beach and located on Vestvagoy Island on the west side of Lofoten, it is remarkably ranked as the best beach of Europe. The Beach water is chilly (never hits more than 15°C) you'll eagerly look forward to jumping in, with greenery all over the creamy sand and sapphire sea. Picture yourself lying in the midnight sun on a sandy beach, camping under the snow-covered night sky, and enjoying the northern lights. What's holding you back from experiencing these wonders?
If you take a trip to one of Europe's top-rated beaches, it's surely going to be one of the most unforgettable experiences of your life.
Located nine kilometers north of Baunei in the Ogliastra region, this stunning little beach rests at the foot of a serene and breathtaking Italy, just south of Cala Biriola 
It is enlisted in the best beaches of Europe as the photogenic view captures the best of nature.
It's possible to reach here either by walking or by sailing, but if you choose to walk to Cala Goloritze, be prepared for a hike that lasts over an hour.
For the best experience bring your charming goggles, take some sunlight, and then allow yourselves to swim in the water. This spot is unique as it is another example of Sardinian paradise.
Don't miss the chance to visit and see the wonders of this best beach of Europe.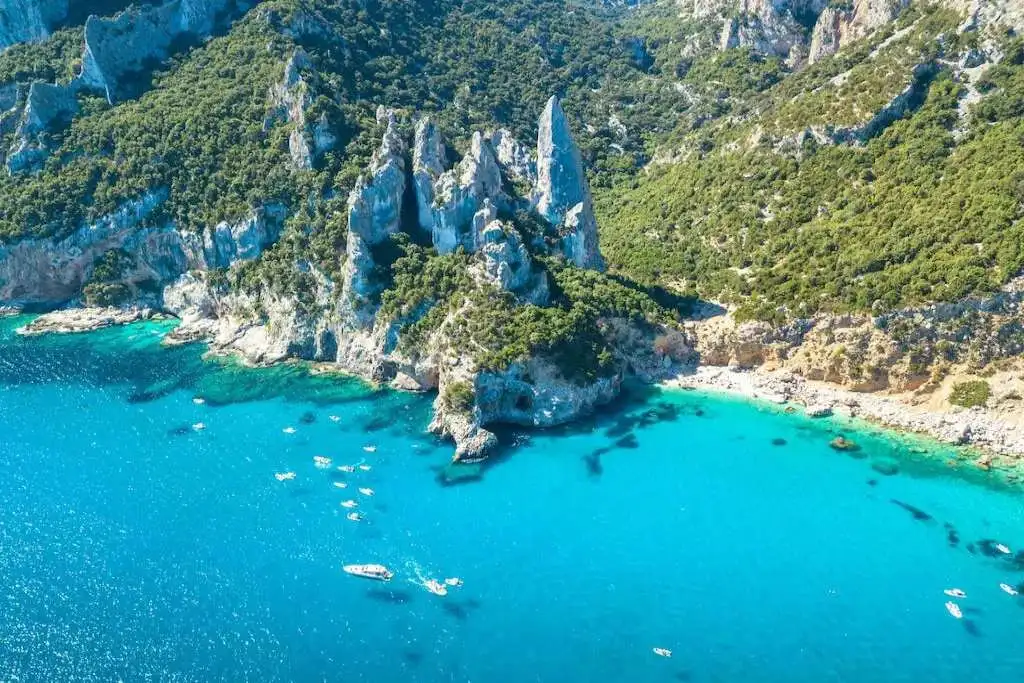 The small island of Berneray has three beaches. But none has matched the beauty of West Beach.
Alongside the Outer Hebrides, West Beach is spread over 5km white flattering sand, and clear dark blue water with spiky hills at some distance. The beach is surrounded by dunes, and visitors can enjoy activities such as surfing, windsurfing, and kitesurfing. The area is also known for its abundant wildlife, including seals, otters, and a variety of seabirds.
Walk and swim freely in cold breezes grab your tickets and visit this place!
It is one of the prettiest and best beaches of Europe.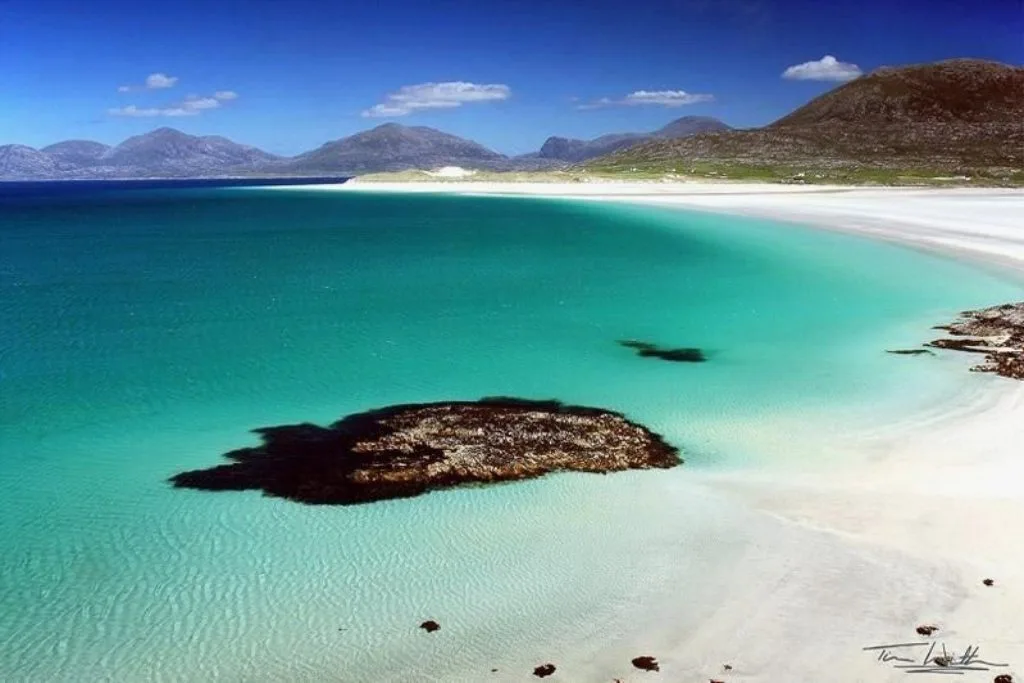 Plage de Palombaggia, Corsica
Plage de Palombaggia bewitches with a long curve of pale In Corsica's southeast, soft powdery sand follows blue waters as clear as snow. Surrounded by umbrella pines, and wooded hills that enhance the beauty of the sunset, you're overlooking the Îles Cerbicale, this will be the beach of your wildest meditational dreams. Soothing picnic on the best beach in Europe.
The breathtakingly beautiful scenery will remain captured in your eyes forever.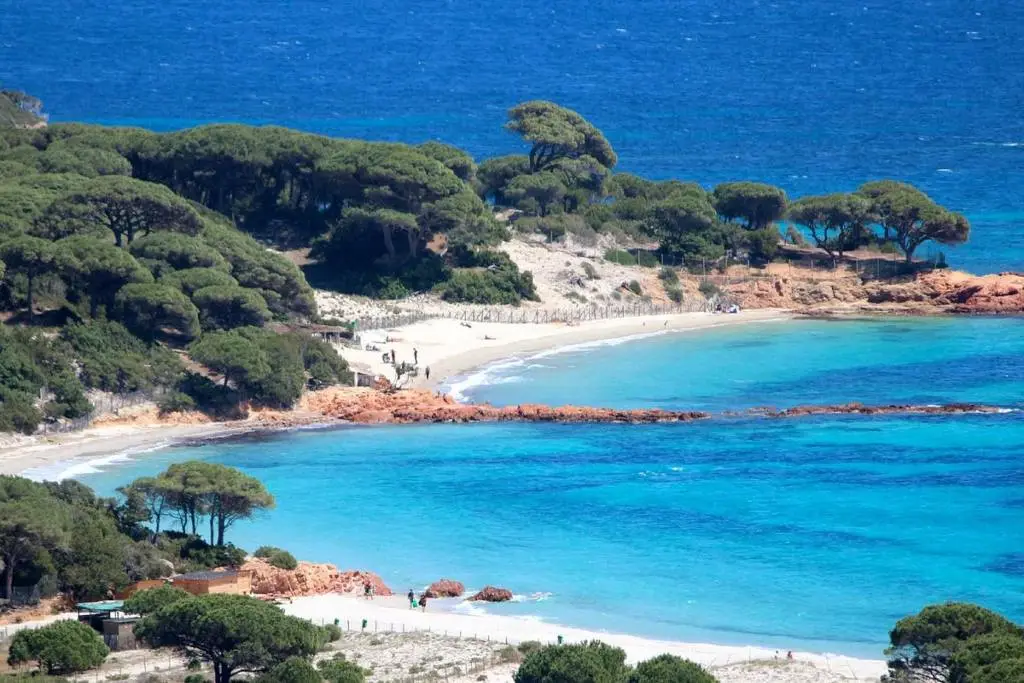 Coral dust emerging from the sea and white grains of sand make a union and turn the coastal view into Pink Beach.
The sea in this delightful pink paradise resembles a tranquil, natural pool, featuring extensive stretches of shallow water that allow for easy walking for several meters.
The breathtaking beauty of the best beach of Europe is the greatest highlight, and one glimpse can tell you why.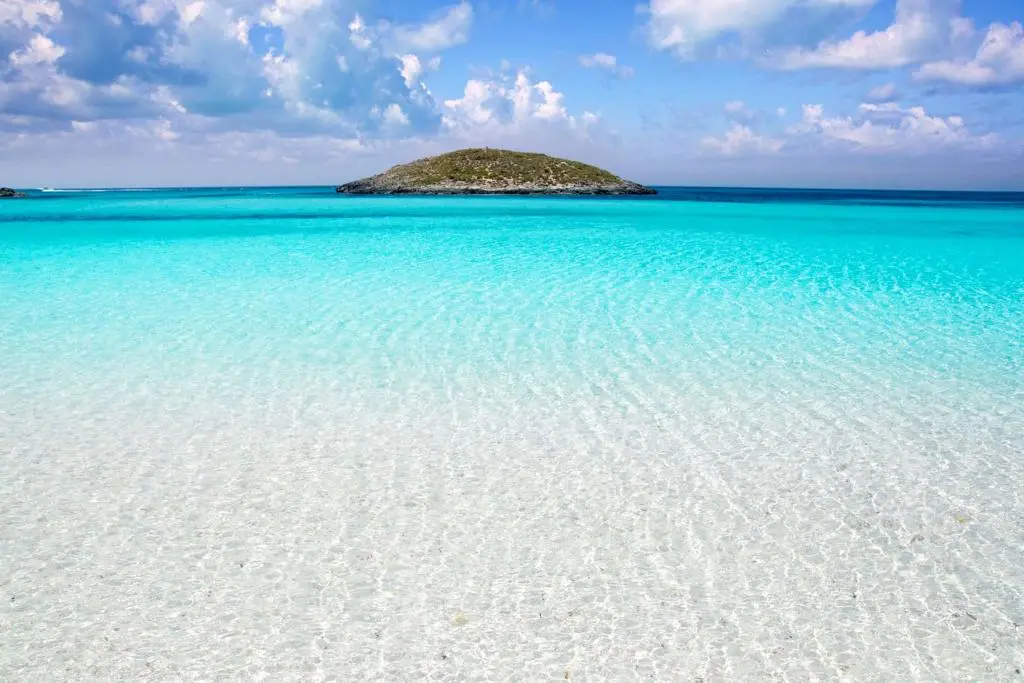 A small bay backed by dunes and tall pine trees, one can reach there only by a half-mile walk from the nearest car park. 
Barafundle has repeatedly received recognition as one of the finest beaches in Europe, Britain, and the entire world due to its layers of golden sand and pristine emerald waters.
If you plan on spending several hours in the city, Barafundle is merely one of the numerous locations worth exploring.
There are no facilities, you'll have to take whatever you want to spend.
Praia da Arrifana, Portugal
Pale golden fine sanded beach Praia da Arrifana is within the Municipality of Aljezur, in the Algarve, Portugal.
It is of about approximately 500 meters long, backed by a tall and bushy cliff that provides the beach from the ravage of the Atlantic Ocean.
This is one the best beach of Europe for surfing and body surfing, it has boardwalk steps from the village to the beach. Alongside on the north side, there is a fishing spot too.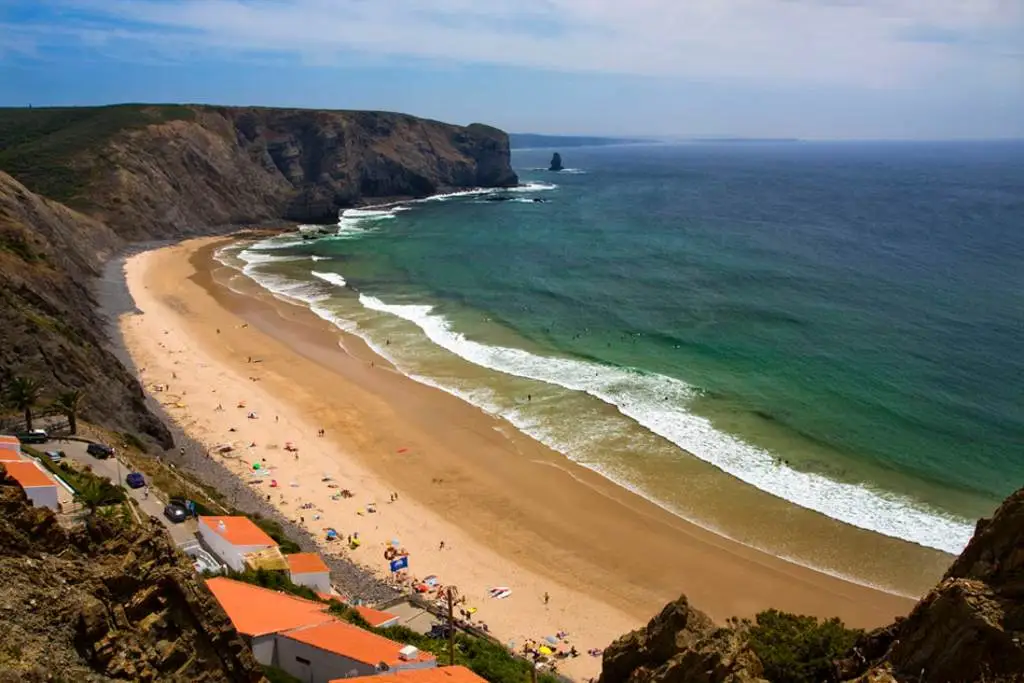 Cala Macarella is the best cove in Menorca. The charming image of the Balearic Islands can be seen in the picturesque combination of the striking turquoise hue of the beach and the silhouettes of the boats, creating a beautiful postcard-like scenery.
Yes, you are reading about a paradise, and! If you're looking forward to an unexpected holiday, look for nothing but Cala Macarella.
If you are looking for the best bay to go for boats, find this one of the best beaches of Europe.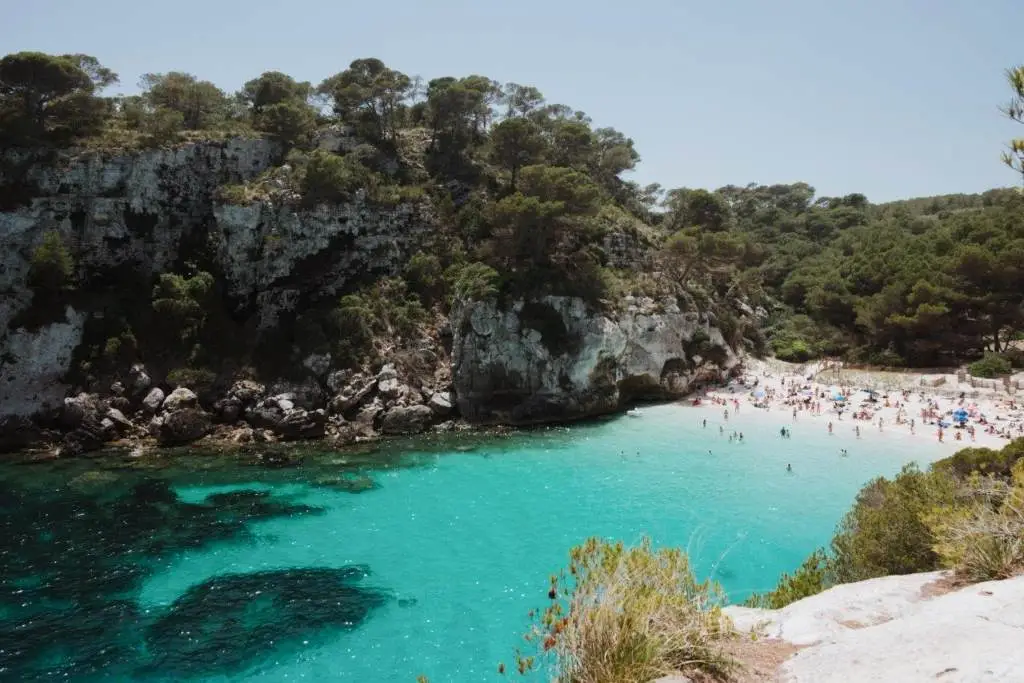 Located on the coast of Zakynthos in the Ionian Islands of Greece, Navagio Beach is a breathtaking open cove that is also known as "Smugglers Cove."
It is one of the country's quieter islands, this amazing beach is surrounded by stunning sand and brilliant crystal blue water, this beach is ranked as the best beach in Europe as you can see on the Instagram feeds.
Platja de Coll Baix, Mallorca
De Coll Baix Located in Alcudia Coll Baix is a scenic beach and a bay with an amazing carpet of fine pebbles and golden sand. It is located far from the urban centers here lies nature in its virgin best. It is a quiet beach usually but only at weekends and holiday months it experiences a high volume of visitors and tourists.
If you are willing to spend your summer list down this best beach in Europe.
Plan to take your necessities and have the best holiday times!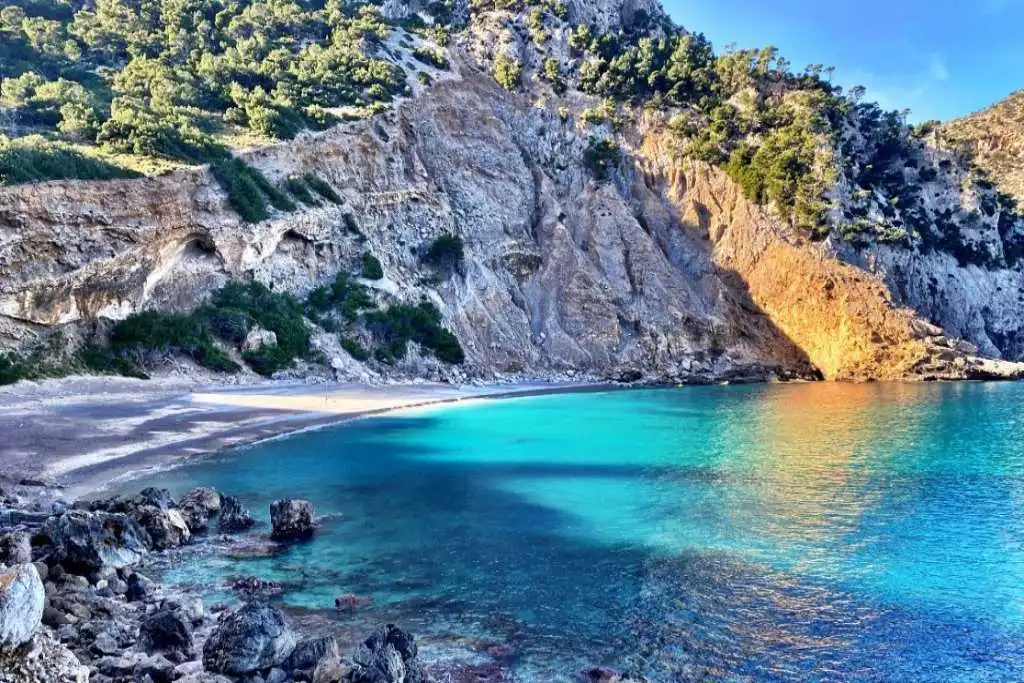 Île de Porquerolles, France
A scattered island just near the coast of Hyères on the French Riviera.
Porquerolles boasts exceptional weather, with a cool sea breeze that characterizes its very hot summers, mild winters, and 300 days of sunshine per year.
Ideally, make your way to this beautiful and best each in Europe between May and June or September and October to enjoy the good weather and relaxation, but avoid the crowds during peak season.
Sea blue color water, brown and with hot summers, this beach is hard to reach but worth visiting once in a lifetime.
Rauðasandur Beach is in the Westfjords, it is famous for having red and golden sand rather than black sands like most of the other beaches in Iceland.
This is the home to many seabirds who can be seen migrating to and from Iceland.
Tourists love to do hiking towards this and love to stay and swim in the cold breezy water.
If you are looking forward to visiting a cheesy beach, go to Rauðasandur Beach!
Praia as Catedrais, Spain
30 meters high buttress with a heartbreaking view, entering into sea caves one by one exploring the beauty of the island. Yes, you are going to have incredible days of your life on this one of the best beaches of Europe.
Cathedrals of the sea, feet in the sand head high in the sky, your bodies down in the beach boats witnessing the best of Mother Nature.
So what else are you looking forward to?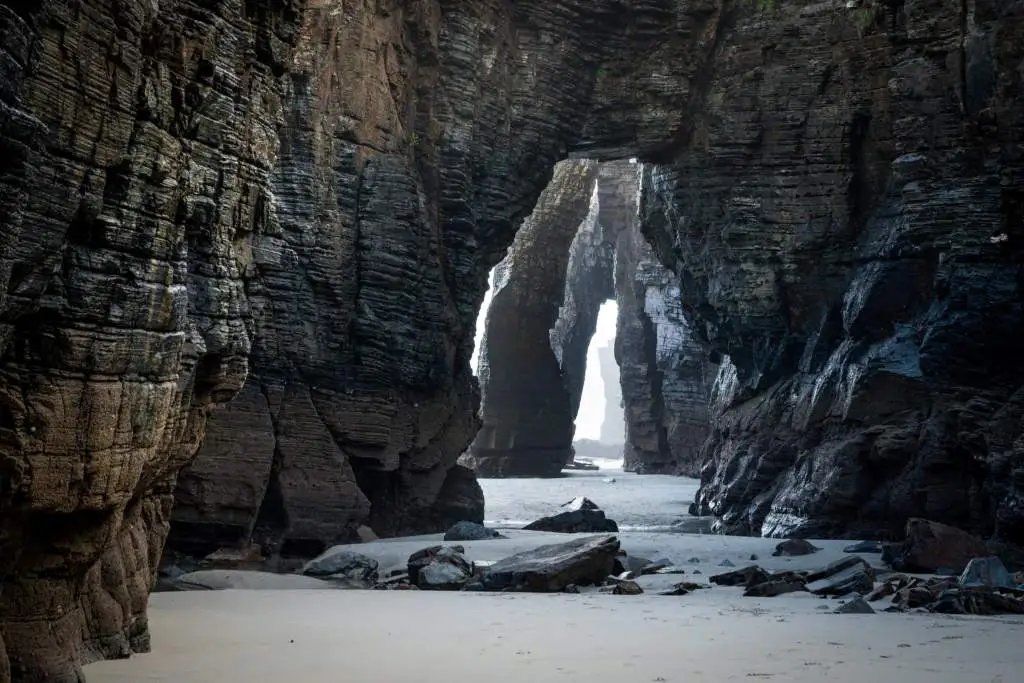 Sveti Stefan is located on Montenegro's Adriatic coastline southeast of Budva between Pržno and Sveti Stefan villages.
Located in a scattered place where there is a well-built hotel, you can book your rooms, and spend the nights as you want to.
The beach is quite amazing, with crystal blue water with greenery on the coastal side.
This beach is included in the best beach in Europe, where many tourists visit early and arrange their wedding destinations too.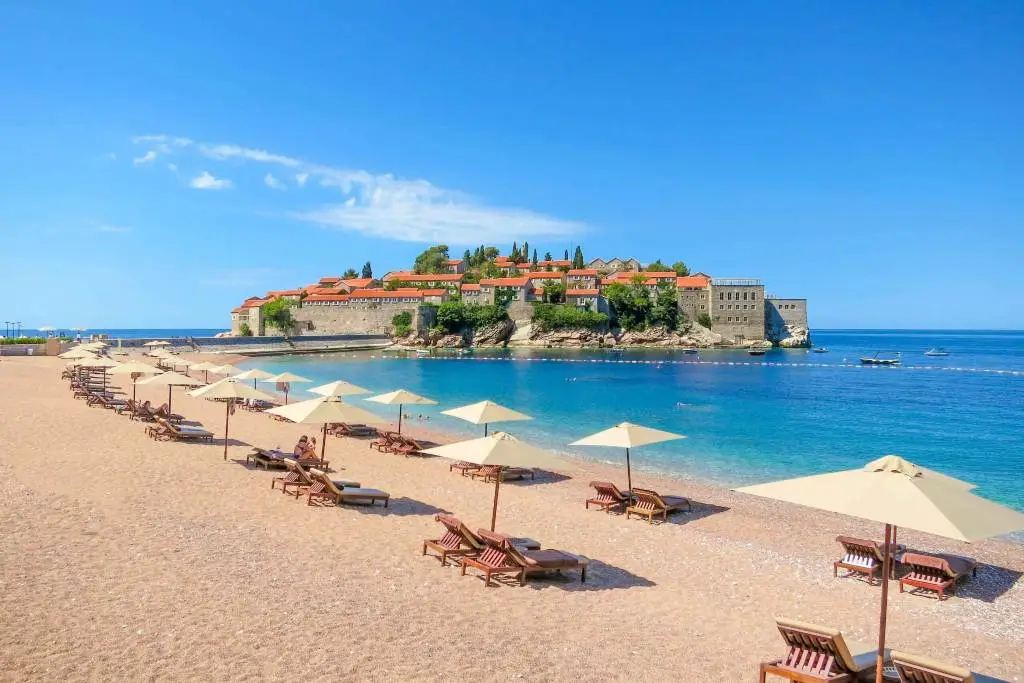 Lara Beach aka turtle beach is surrounded by crystal clear waters and golden sand with turtles swimming in and out. 
This spectacular beach is in Pafos and has thousands of turtles walking freely and happily.
Lara Beach have Caretta -caretta sea turtles and the Mydas turtles, thus the people visiting get the opportunity to see them 
The scenery is alluring and attractive for every visitor. This is one of the best beaches of Europe where strict actions are taken to save wildlife.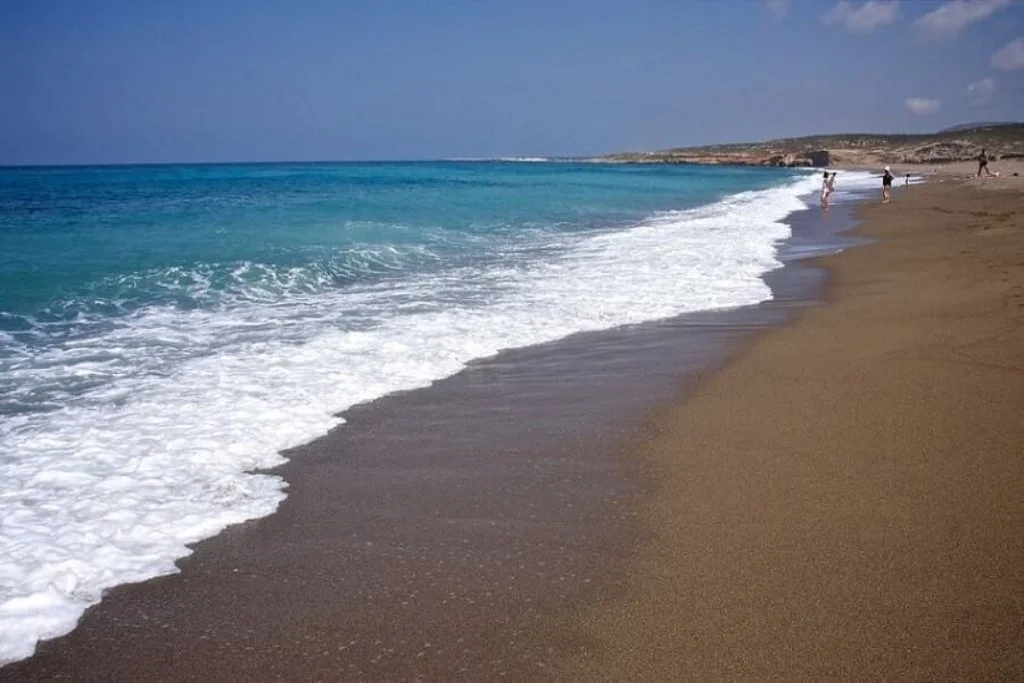 Zlatni rat beach in Croatia is listed as one of the best beaches in Europe due to its particular eye-catching, alluring shape and its beauty of having a crystal-clear sea that goes from turquoise blue to dark blue in just a few meters.
It is surrounded by old pine trees planted by the locals to create some natural shade decades ago.
A lot of people visit this place, so why not you?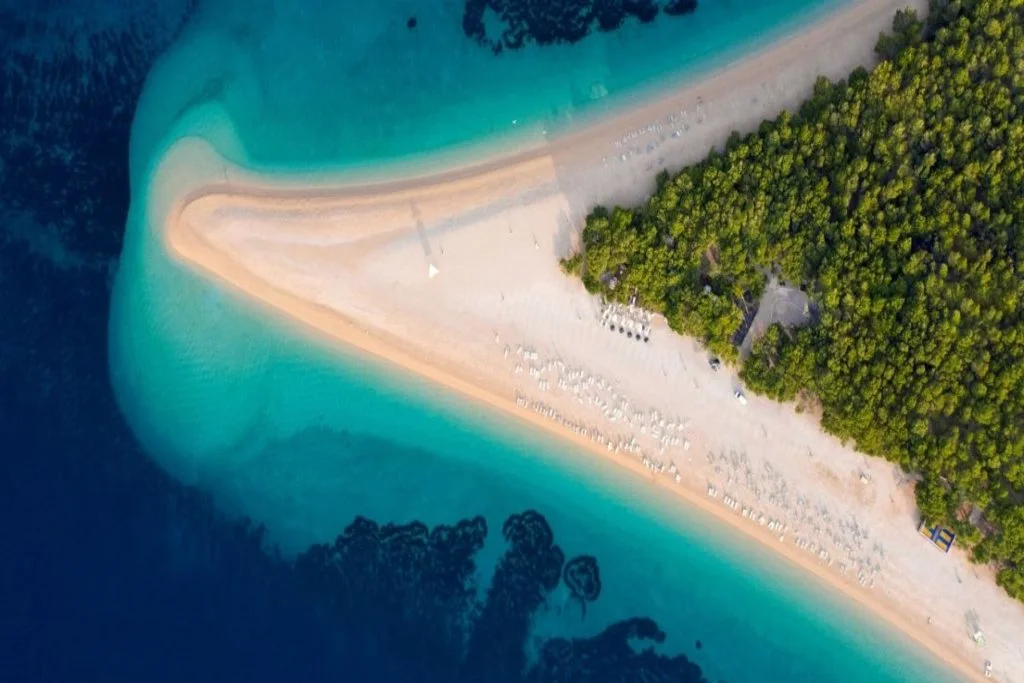 "Sunshine Island" just because of the warm weather even that figs get ripen here.
It is ranked among the best beaches in Europe because of its white scratching sand gripping your feet, and the forestry background which catches the eyes of visitors.
Special care during swimming should be taken as the water gets deep just after a very low distance.
The beach is covered by dunes, are you ready to visit this soon?
Whether it is hot or cold, or a dry season. This beach is going to make you speechless.
This Flawless beauty of Keem Strand lies at the heart of the horseshoe-shaped Keem Bay. An island of treasures of plants, hills, and whatnot.
Along with this, you can witness the soothing layers of sand and refreshing waves of water.
This stunning island is the best beach of Europe. The wind of the bay hits your memory so hard, it is nourishing!
Heard of attraction poles? Yes, Myrtos Beach is one of them.
Myrtos is located 29 km north of Argostoli, in a stunning area around the huge verdant hills and tall trees. This beach has gained worldwide attention due to the beauty of the colors of the water and the floating boats. Numbered with the best beach in Europe. 
This natural flaw-less beauty has been awarded many times for its purity and freshness
Yearly thousands of people visit Myrtos for magazine cover shoots and whatnot.
So what are you waiting for? Grab your bag packs and visit this world-famous beach
Spiaggia dei Conigli, Sicily
In English, we call it "Rabbit Beach". 
It has been regularly awarded for being the most beautiful beach in the world with clear glass-like water and golden sand, with high dunes all around and little bushes on the way.
It isn't the easiest way to reach but- not impossible, if you are curious to see the miracles of nature, do not forget to visit this listed best beach in Europe.
As I said above, your soul needs a kick.
A kick of blowing wind and a sweet, calming, nourishing view.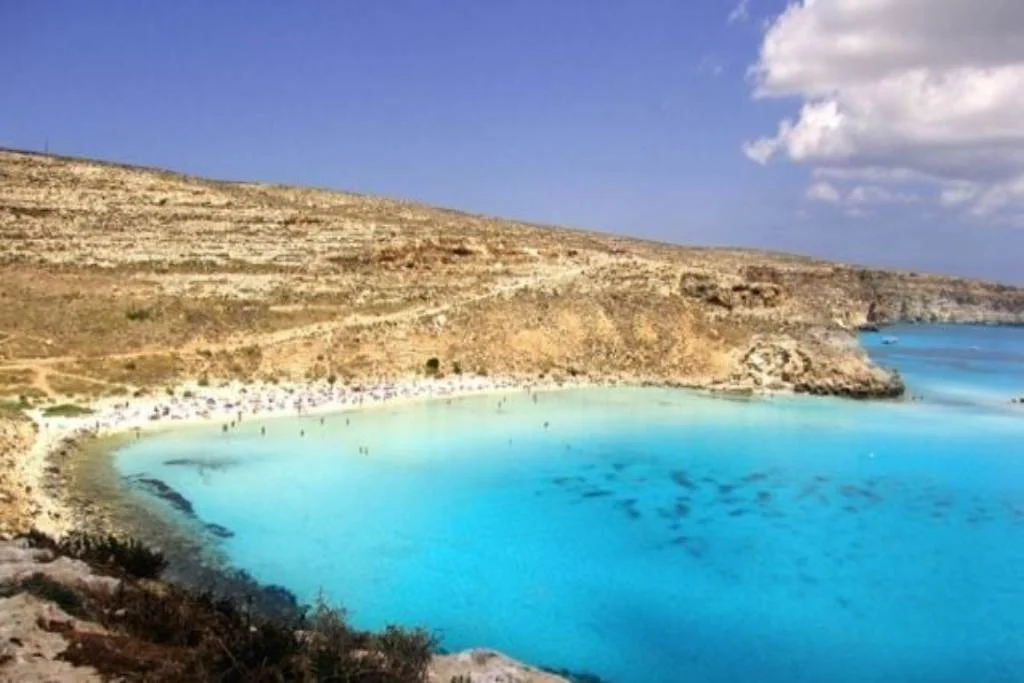 1. Which country has the best beaches in Europe?
Indeed it is Italy, which has the best beaches and the best views to visit. Beaches like 
Sicily, Italy. 
Cefalù in Sicily, Italy.
Amalfi Coast, Italy.
Have the most aesthetic and calming view to visit at least once in a lifetime.
2. Which beach has the clearest water in Europe?
For clear turquoise water on the beach visit Voidomatis, Greece.
This beach has the clearest water in Europe.
3. What is the #1 most beautiful beach in the world?
 #1 most beautiful beach in the world is Baia do Sancho, Brazil
It is regularly deemed the world's best beach. UNESCO and other government authorities keep its protection.
4. Are there any warm beaches in Europe?
Greece is home to some of the best swimming waters in all of Europe, and the best time to visit is September. With classy weather and sea temperatures as perfect as can be (26.8°C/80.2°F).