A gateway into the majestic Caucasus Mountain, Being in Azerbaijan is not less than an unforgettable tour. It owns Crafts capital, historical gems, eternal flames, the city of winds, unspoiled nature, preserved traditions, mysterious legends, and unexplored lands, you must not miss baku for tourism as it gives you the chance to explore Baku's old city, take a walking tour of Baku's oil-boom architecture, look at the sculpted rocks and mountains.
Each city of Azerbaijan has its own story to split out. But out of all baku tour package are the most in demand, as in Baku, you will discover a constantly evolving joy of life and energy from the bazaar to the penthouse. Also the weather for baku is an ultimate attraction for the visitors.
Nakhchivan is an autonomous Azerbaijani republic, it is a region of breathtaking landscapes and amazing nature with quaint villages and cuisine distinct from the rest of Azerbaijan. Whereas Guba is a gateway into the majestic Caucasus Mountains, it is a glorious stretch of countryside and it is a great destination for lovers of ecotourism and outdoor adventures. And Sheki is Azerbaijan's true travel gem – a small city and the forested slopes of the Greater Caucasus Mountains and is rich in Silk Road history and is also renowned for its food, architecture, and people.
Azerbaijan tour packages are very popular as people Visit Azerbaijan to enjoy the unique architectural blend of East and West. So what are you waiting for book yourself for baku tour package from pakistan 2023 now.
Our Trending Azerbaijan Trips
Includes Tickets, Accommodation, Tours, Meals & Airport transfers
Includes Tickets, Accommodation, Tours & Airport transfers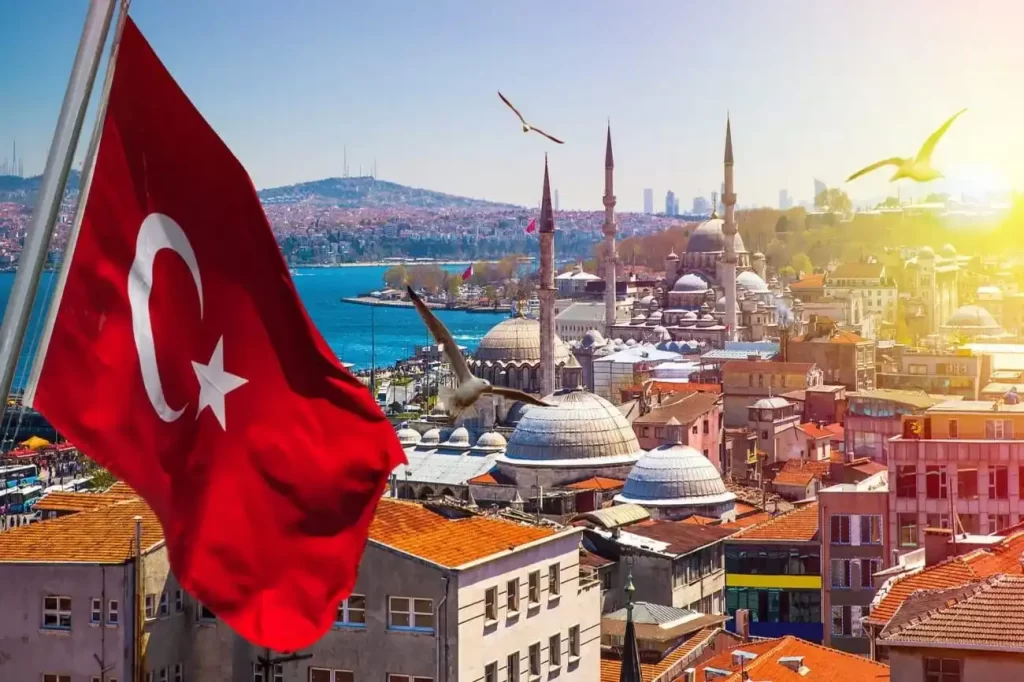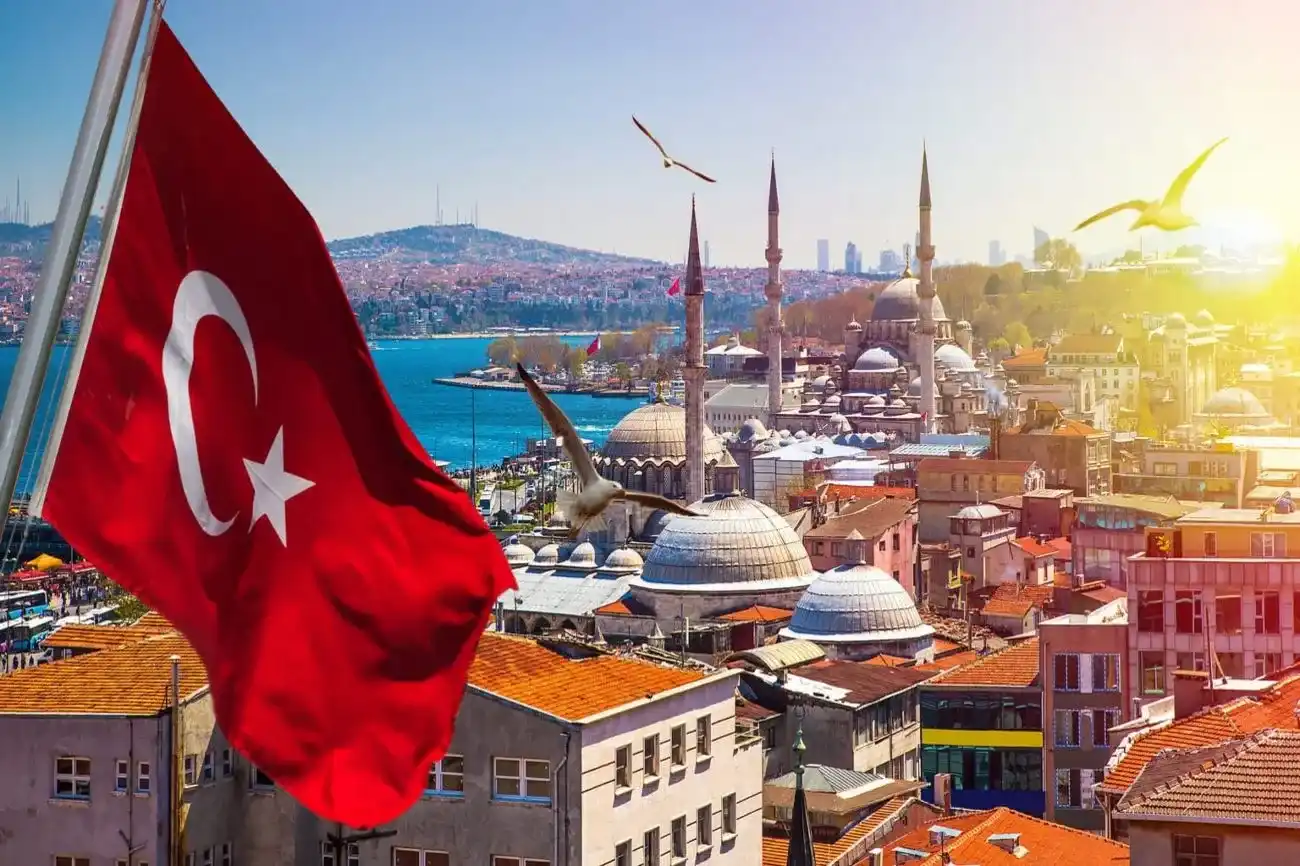 Includes Tickets, Hotel, Tours & Airport transfers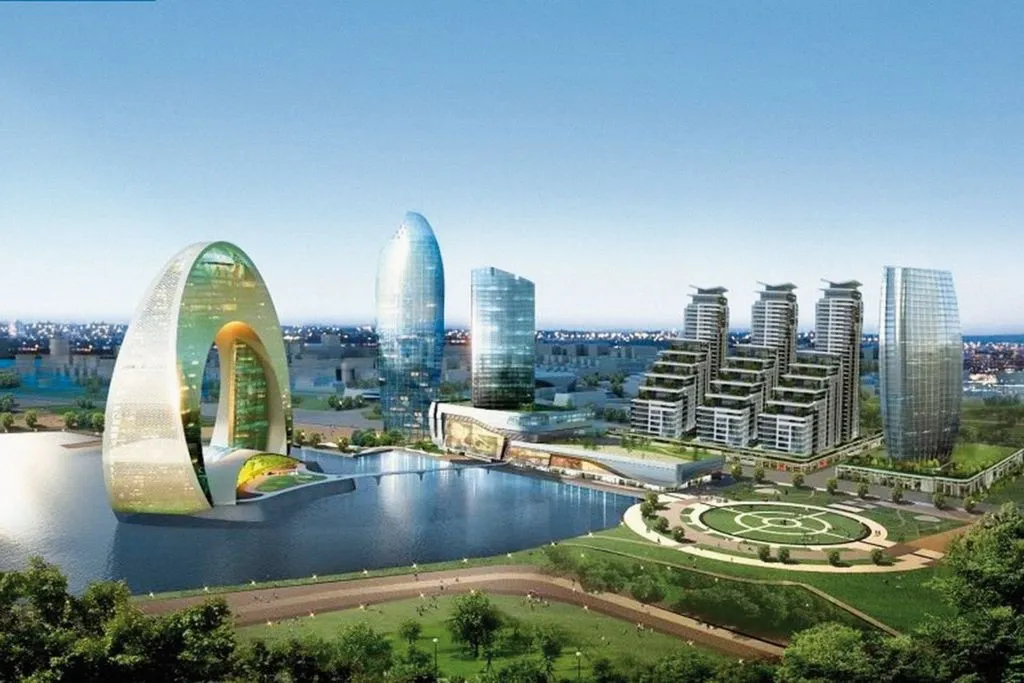 Includes Tickets, Hotel, Tours & Airport transfers
Private Ground Azerbaijan Tour Packages for Honeymoon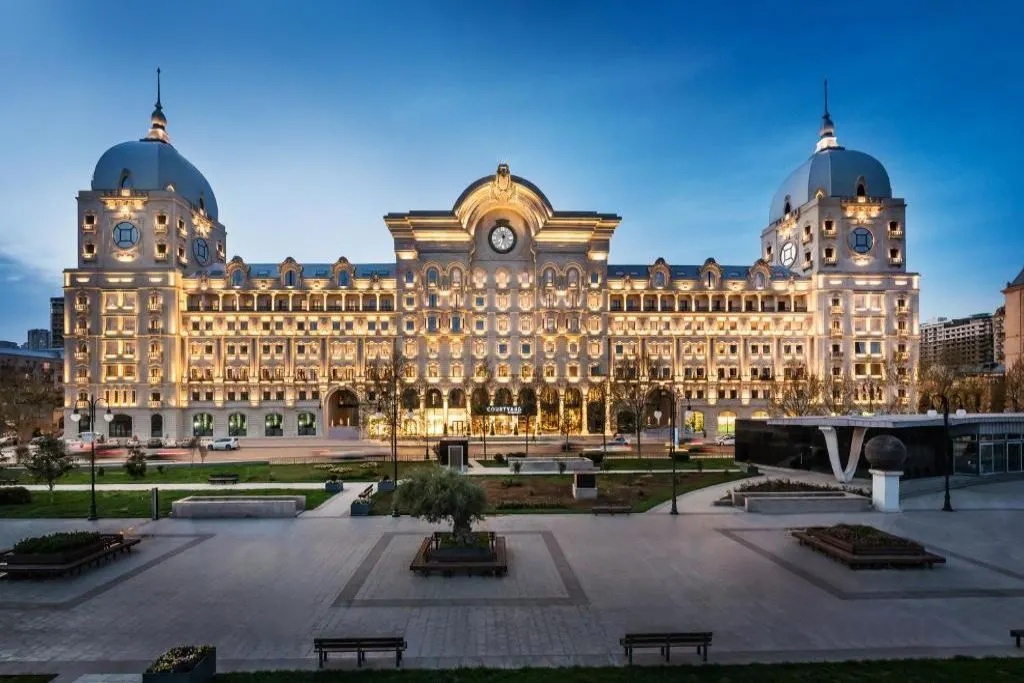 Courtyard by Marriott Baku is a centrally located hotel offering a fitness center, restaurant, and free bikes. This property provides free WiFi throughout and has a 24-hour front desk, room service, and an ATM. With its convenient location, guests can easily reach Fountains Square within an 18-minute walk.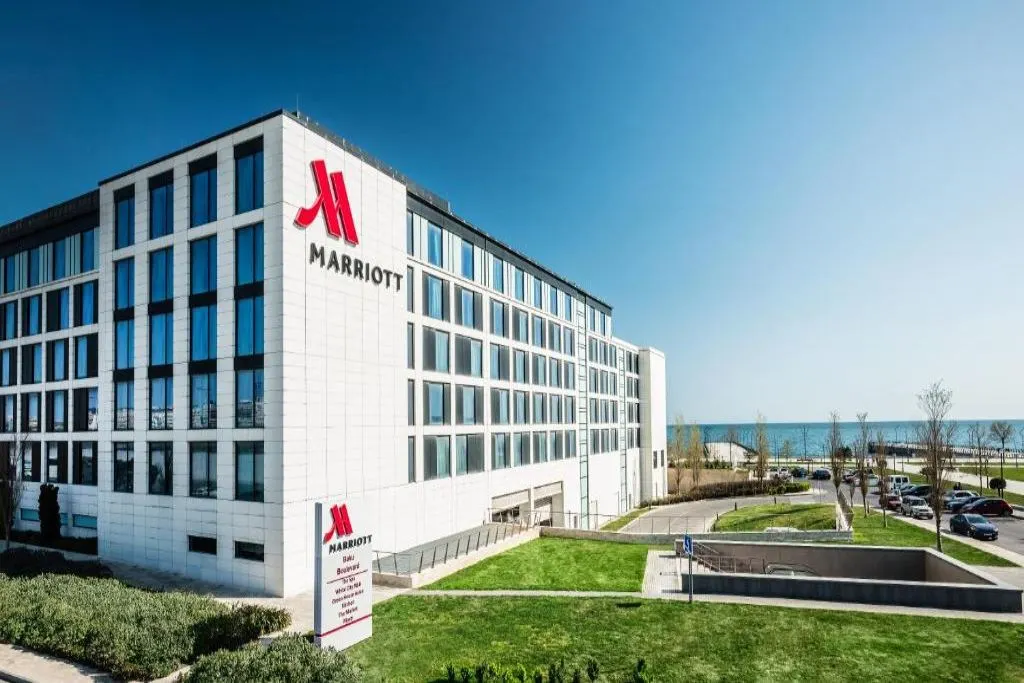 Baku Marriott Hotel Boulevard offers a spa, and is a five-minute walk from the Caspian Sea. All rooms have air conditioning, a seating area, and a flat-screen TV with satellite channels. On-site facilities include a restaurant, room service, and concierge service, as well as beauty salon, ticket service, tour desk and dry cleaning.
Experience luxury at Qafqaz Tufandag Mountain Resort Hotel in Gabala. This 5-star hotel features a fitness center, kids' club, spa, and wellness center. Guests can also enjoy a restaurant, bar, terrace, and free WiFi. Indulge in the sauna and hammam for ultimate relaxation. Room service is available for your convenience.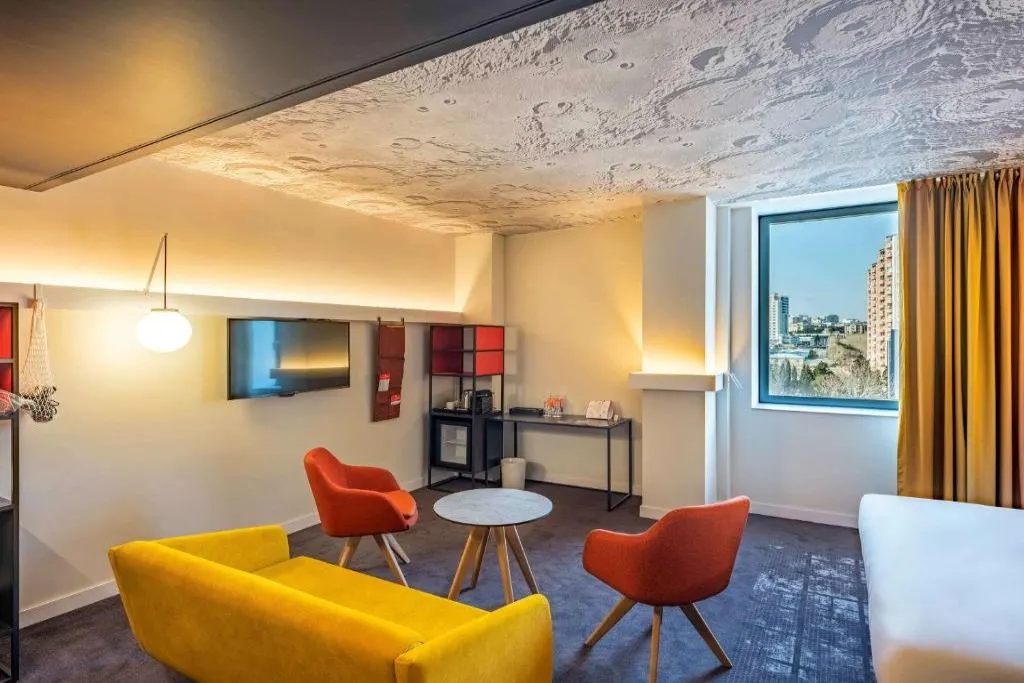 Ibis Baku City is a top-tier 3-star hotel located a mere 3.2 km away from the famous Freedom Square in Baku. This modern accommodation boasts an on-site bar and restaurant, as well as air-conditioned rooms that feature free Wi-Fi and private bathrooms for ultimate comfort and convenience.
Best Time to Visit Azerbaijan-Baku
As suggested the best time to visit Azerbaijan is April to June and September to October, which will let get rid of a max 40°C summers and sub-zero winters mostly in the mountains. Whereas, July is the hottest month with an average temperature of 26°C (79°F) and the coldest is February at 3.7°C (39°F) with the most daily sunshine hours at 13 in July. And in December, Azerbaijan is fully covered with snow as the temperature ranges between 3.0°C and 8.0°C. As observed in the previous years, the lowest possible peak temperature of Azerbaijan in December is -13°C and the highest is 18°C.
Will you visit Azerbaijan in December? Or in September or March to enjoy the New Year blast party?
Azerbaijan country has a unique cuisine, architecture, literature, folk, art, and music. Culture-enriched Azerbaijan's family traditions emphasize loyalty, support, mutual love, tolerance, honesty, and respect for older people and parents. Arkhalig – a long, tight, waist-jacket made of fabrics including silk, satin, cloth, cashmere, and velvet is the cultural dress of Azerbaijan.
Major elements of Azerbaijani culture are its decorative handicrafts and applied arts. They are represented by a wide range of handicrafts, such as jewelry, and engraving in metal, carving in wood, stone, chasing, and bone, carpet-making, pattern-weaving and printing, knitting, and embroidery, and much more.
Saffron-infused plov (pilaf), the king of Azerbaijani cuisine, is always a center-stage, its courtiers a cast of grilled kebabs, with skewered meats, dolma, and cold salads. These are often accompanied by a glass of Azerbaijanian wine or sherbet, and a refreshing soft drink made with lemon, sugar, saffron, and fresh fruit. Pancakes are Azerbaijan's National Dish and are most admired.
Along with (pilaf), Lov (Traditional Rice and Meat), Shah Plov (Traditional Rice with Fried Dough), Dolma (Stuffed Grape Leaves), Saj Ichi (Azerbaijanian Barbecue), Piti (Lamb and Chickpea Soup), Buglama (Traditional Lamb Stew), Gutabs (Stuffed Meat or Vegetable Pies), and Lavangi (Baked Stuffed Meat Dish) are the most demanding dishes of Azerbaijan. These are served in baku 5 star hotels as well as the local restaurants nearby and are favorites for people having baku trip from dubai or pakistan
Shopping in Azerbaijan can be an exciting experience as the country has a wide range of shopping options for locals and tourists alike. From traditional bazaars to modern shopping malls, Azerbaijan offers an array of shopping choices. Some of the popular places to shop in Azerbaijan include the Taza Bazaar, Yashil Bazaar, and Park Bulvar Mall. These places offer a variety of goods such as fresh produce, handicrafts, textiles, electronics, and fashion items and are one of the baku tourism places.
Shopping in Azerbaijan is an opportunity to explore the country's unique culture and traditional crafts. However, it is important to note that bargaining is a common practice in the markets, so be prepared to negotiate to get the best deals
Recent Travel Articles on Azerbaijan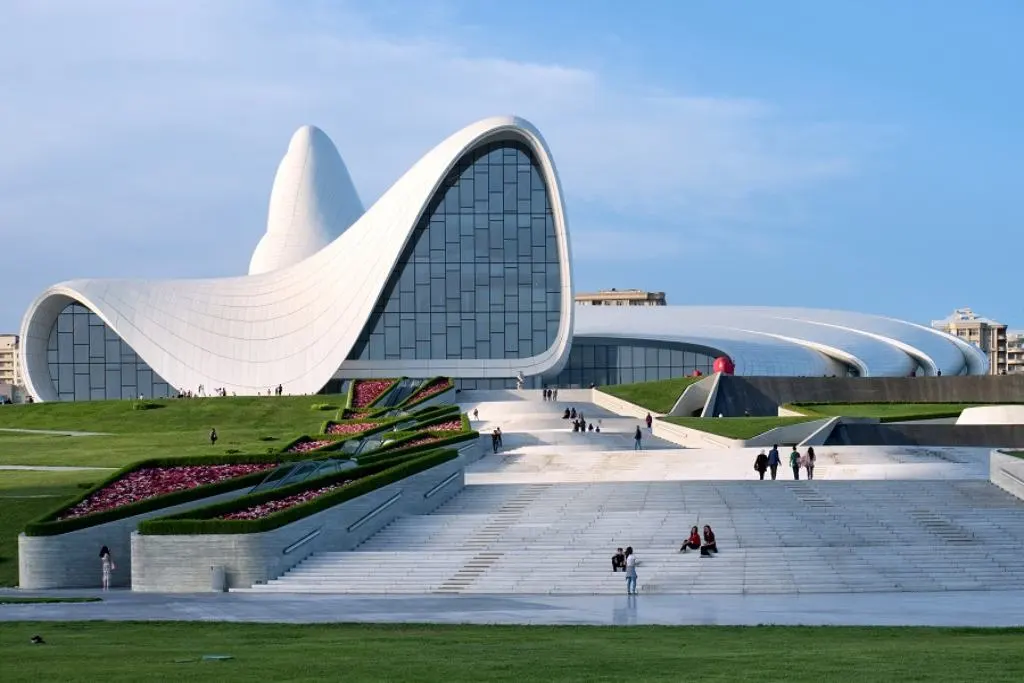 05 Best Cities to visit in Azerbaijan
Azerbaijan has amazing cities to explore, from the buzzing Baku to the picturesque Sheki. Don't miss out on visiting these incredible destinations during your trip.
Here are the top 5 cities in Azerbaijan that you shouldn't miss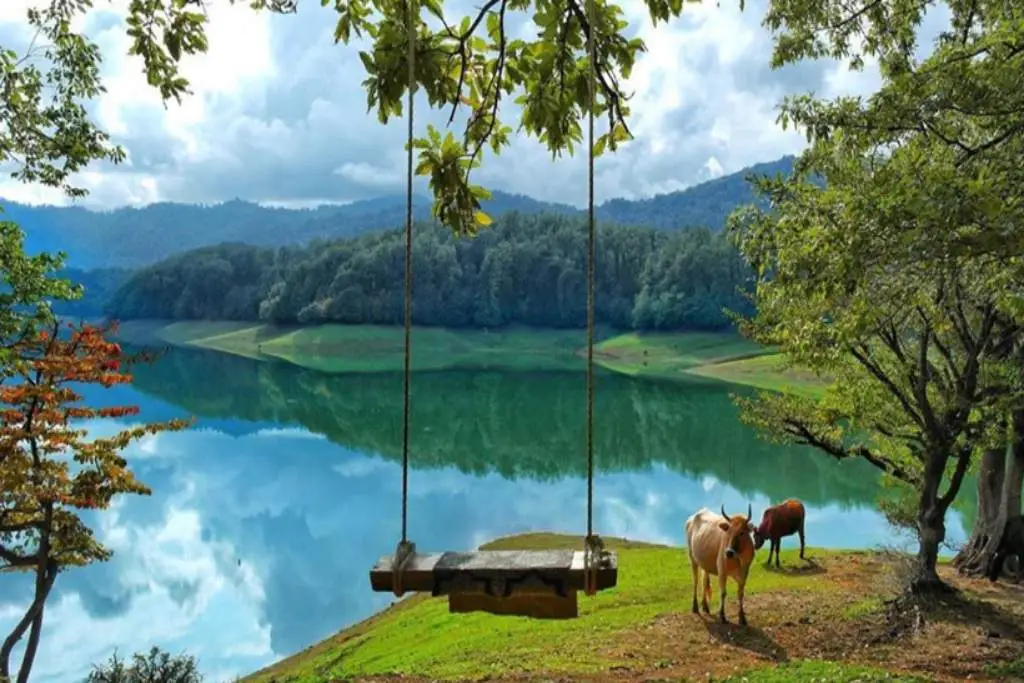 Top 10 places to visit in Baku - Azerbaijan
Baku – The city which lies on the Caspian Sea, is a unique blend of history, culture, and modernity. Baku has something for everyone.
Here are the top 10 best places to visit in Baku that you don't want to miss …