A Guide to Stay Sharm El Sheikh's Best Places
Sharm El Sheikh is located in the heart of a fascinating region that holds places in promoting travel and tourism. This destination is a heaven for nature seekers with heavenly beaches, wide marine life, and enchanting cultural experience. The Sharm El Sheikh city tour is tremendously amazing, it is along the coast of the Red Sea, offering a delightful blend of natural beauty, history, and rugged mountains. It has an amazing range of luxurious resorts, boutique hotels, a budget-friendly environment, and Sharm El Sheikh low-cost budget that ensures every traveler finds their perfect abode.
Sharm El Sheikh promotes travel and tourism at the next level. Sharm El Sheikh is rich in dynamic history and vibrant culture. Visitors can go for Sharm El Sheikh best deals and explore ancient Egyptian ruins, such as the magnificent temples that offer a glimpse into the splendor of the past.
Let us take you to the echoing gems of Sharm El Sheikh which is a treasure trove of mesmerizing experiences. As you step foot in this paradise you will remain stunned, allow us to be your theoretical guide, leading you through the best paths, and Sharm El Sheikh places to visit that are truly the best.
We'll unveil the best places that promise to make your stay truly enchanting. Sharm El Sheikh has a wide range of places to stay:
Best Resorts in Sharm El Sheikh for Families
Imagine yourself, wandering in the lap of luxury. Where every desire is about to come true. Sharm El Sheikh offers a myriad of dreamlike resorts that redefine indulgence and an enchanting environment. Each resort at Sharm El Sheikh possesses its own uniqueness and charm, and it transports you to a world where dreams become reality.
1. Xperience St. George Resort
Xperience St George, also known as St George Sharm El Sheikh, is a prominent resort located in the heart of Sharm El Sheikh, Egypt. The resort is located at a prime location providing easy access to the beach, vibrant nightlife, shopping, and dining options in the area and is thus among best hotel in sharm el sheikh for families.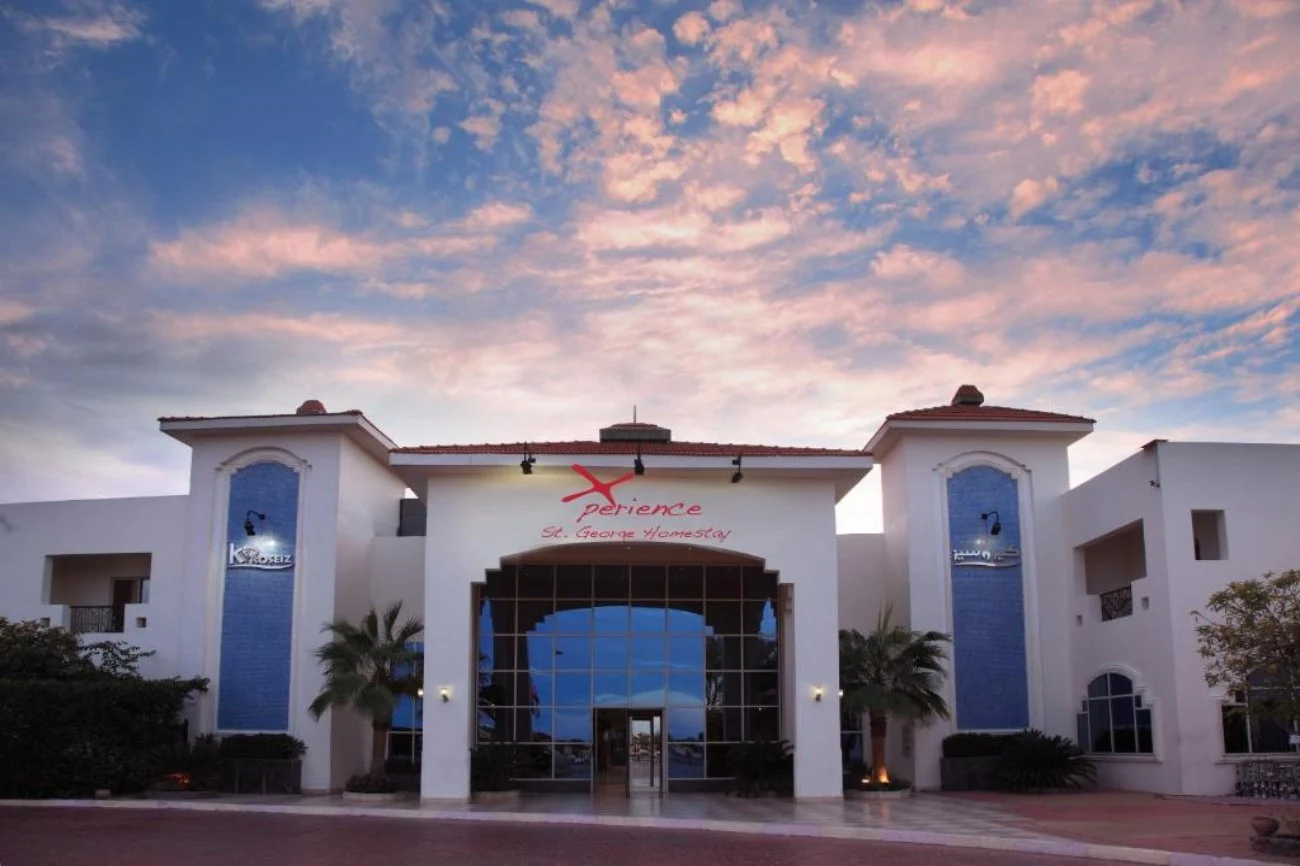 Paradise Cove Resort offers you a secluded luxury. With a private beach, lush gardens, and exquisite architecture, this resort provides an amazing setting and retreat. Diving and snorkeling, water sports activities, yoga sessions, and rejuvenating spa treatments are also available. Guests/travelers rave about the attentive staff, appreciate stunning views, and the commitment of resort to provide an exceptional experience. This is surely one of the best sharm el sheikh hotels.
3. Rixos Premium Sharm El Sheikh
Rixos Premium Sharm El Sheikh offers the guest with a luxurious escape with its world-class facilities and incompatible services. The resort is a combination of modern elegance with traditional Egyptian charm. They provide rooms and suites with private balconies, swimming pools, a private beach, also spa and wellness center, variety of dining options, and a most importantly nightclub. They also offers Snorkeling, scuba diving, tennis, beach volleyball, live entertainment shows, and kids' clubs with every age sharm el sheikh activities.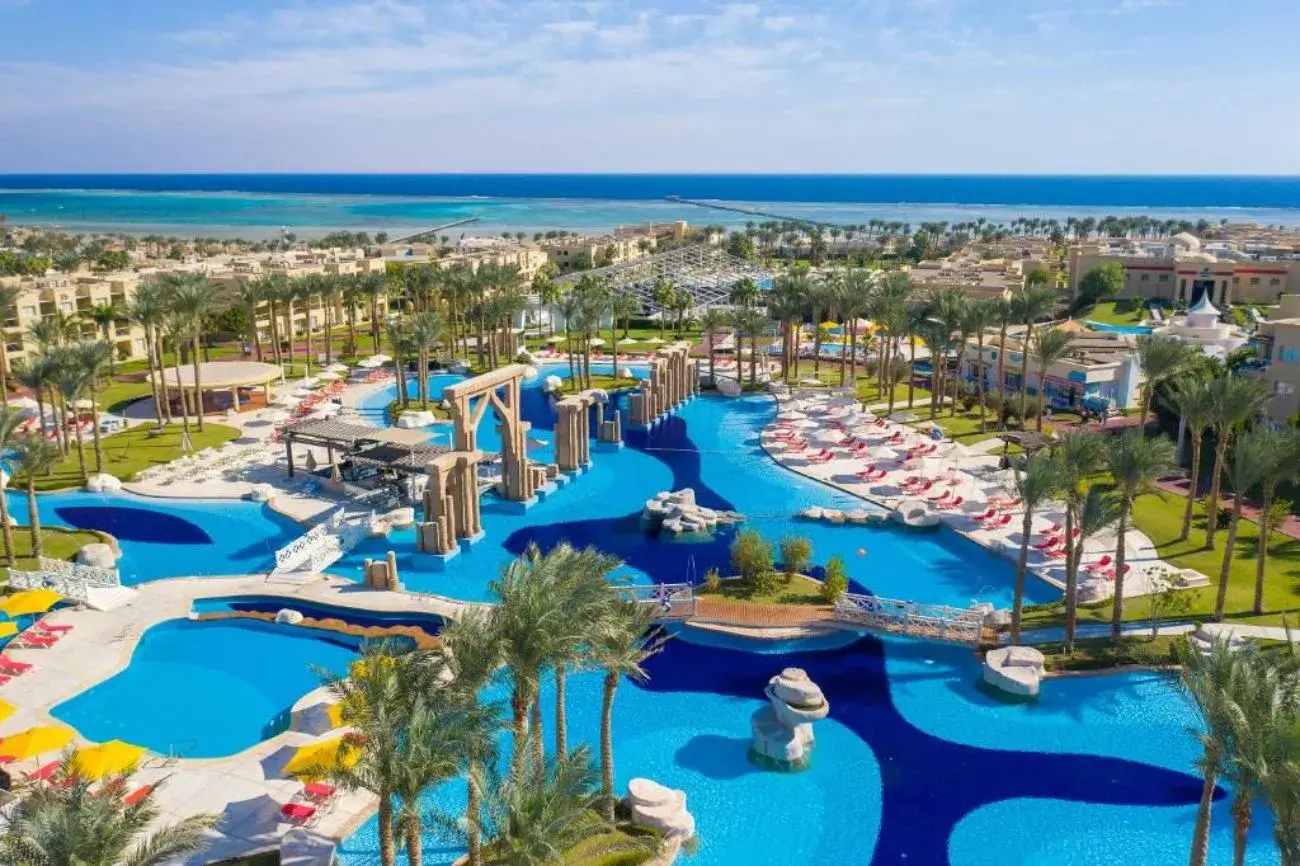 Guests/visitors praises the luxurious ambiance, friendly staff, and the dining options available in the resort.
4. Four Seasons Resort Sharm El Sheikh
Four Seasons Resort Sharm El Sheikh offers luxury and amazing service. The resort's unique design seamlessly go with the natural beauty of its surroundings. They have elegantly designed rooms and suites, private terraces or balconies, swimming pools and many more. Also, Snorkeling, diving, water sports, tennis, golf, yoga classes, and a kids' club with engaging activities to offer. Guests/travelers recommend this resort for its cooperative staff, luxurious options, and stunning views of the Red Sea. This Resort is sharm el sheikh best deals.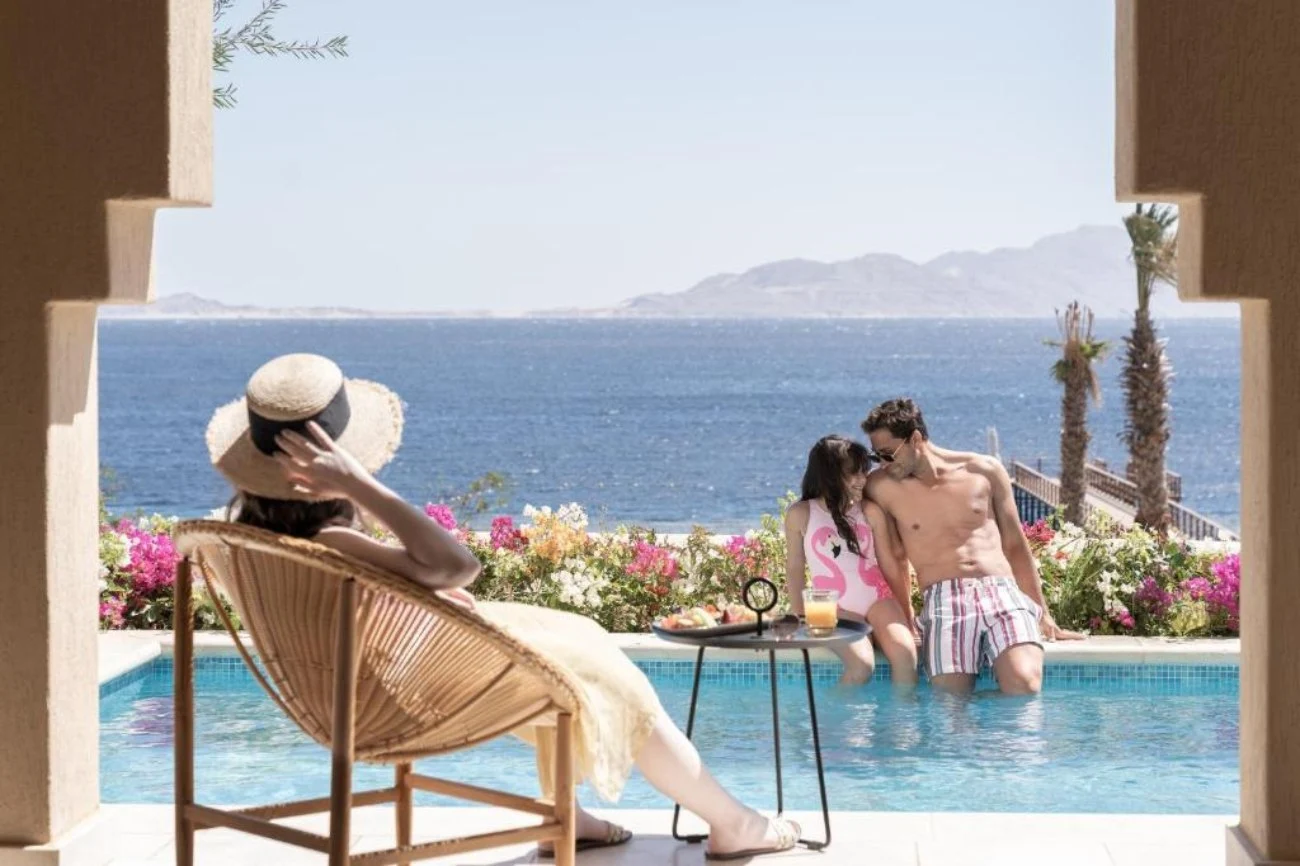 5. Coral Sands Boutique Hotel
 Coral Sands Boutique Hotel showcases traditional Egyptian architecture that is combined with modern comforts. The hotel's atmosphere and personalized service give a truly special experience offering panoramic views of the Red Sea.The amenities and comfort makes it a relaxing and memorable stay for the traveller.
6. Oriental Rivoli Hotel & Spa
Oriental Rivoli Hotel & Spa is a fusion of Egyptian and Oriental influences. The hotel's warm hospitality provides a delightful retreat. Oriental-inspired architecture is the basic factor. It offers stylishly decorated rooms, a spa offering treatments, swimming pools surrounded by palm trees, making it a mesmerizing ans unforgetful experience for the traveller and is part of many sharm el sheikh packages.
Backpacker hostels cater to budget travelers and offer the travelers dormitory-style and private rooms at affordable rates. These hostels also feature communal spaces for socializing and shared kitchens for making food by own self to avoid extra money spoilage.
This is Lower accommodation costs, opportunities to meet fellow trip partners also are organized group activities, and access to travel information and tips.
8. Affordable Hotels and Lodges
Sharm El Sheikh has a selection and variety of affordable hotels and lodges that provide you with comfortable accommodations at very reasonable prices. These lodges offer you clean rooms, essential necessities, and amazing locations. Some budget-friendly options may include delicious breakfast, free Wi-Fi services, and on-site facilities such as swimming pools and also restaurants.
These accommodation options cater to a range of budgets, criteria, and preferences, and they ensure that all travelers can find a suitable place in Sharm El Sheikh without compromising on even a single comfort or memorable experience in this Sharm El Sheikh package holidays, and Sharm El Sheikh tour
As your wonderful journey through the amazing places to stay in Sharm El Sheikh comes to an end, I hope that my guideline through the best places to stay has painted a vivid picture in your mind of the charming journey that awaits you. No matter, if you seek intimacy, enjoyment, seaside, culture, or budget-friendly Sharm El Sheikh best places to visit. So pack your dreams, unlock your sense of adventure, and let Sharm El Sheikh weave its mind-blowing magic upon your soul.